Summers are an occasion to flaunt all sorts of colours. Light or pastels, vibrant or bright shades, colour blocking themes, or yellows and oranges are always in. If you are confused about changing your wardrobe according to 'Summer Fashion 2022', then you have come to the right place. Read the blog to find out top 15 tips to update your wardrobe according to the summers. So, let's beat the heat with our unique style of dressing, with the help of Debenhams!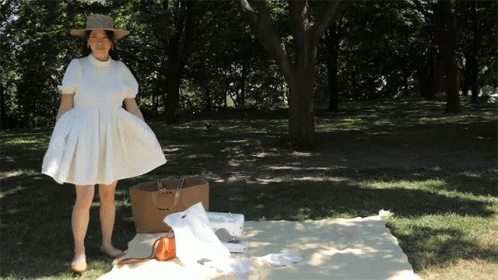 Tip 1: Choose light shades if going out in scorching heat!
Light-colored clothes are recommended when the sun is too hot to handle. Light hues, white dresses, and button-down shirts reflect the sun's rays rather than absorb them.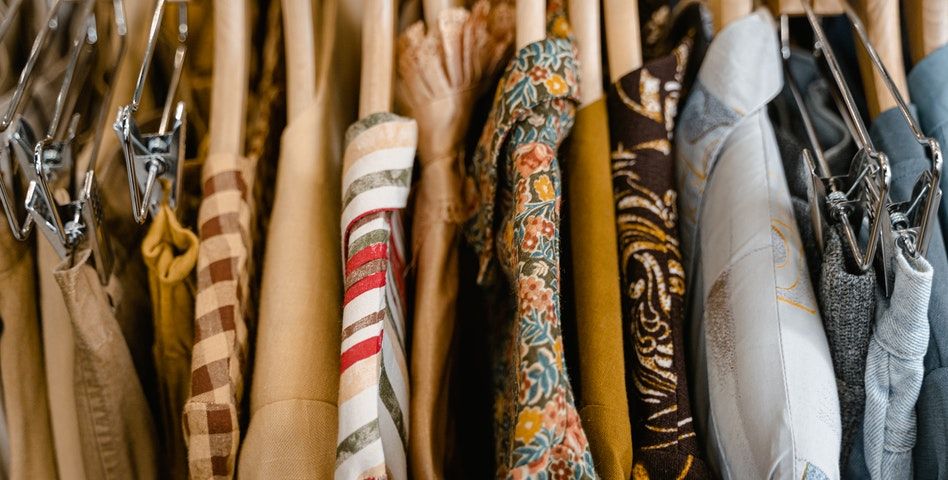 Tip 2: How about loose clothes?
Choose a sleeveless or loose-fitting top. The idea of loose summer clothing is to allow as much airflow as possible. Also, consider sleeveless camis and off-shoulders or puff-sleeve shirts instead of going completely strapless. Going completely strapless may invite tan!
Avoid wearing apparel that is too tight. In the summer, loose-fitting clothing is the best choice for staying cool. Choose cropped, wide-leg slacks, loose shirts, giant blouses, and roomy dresses and skirts.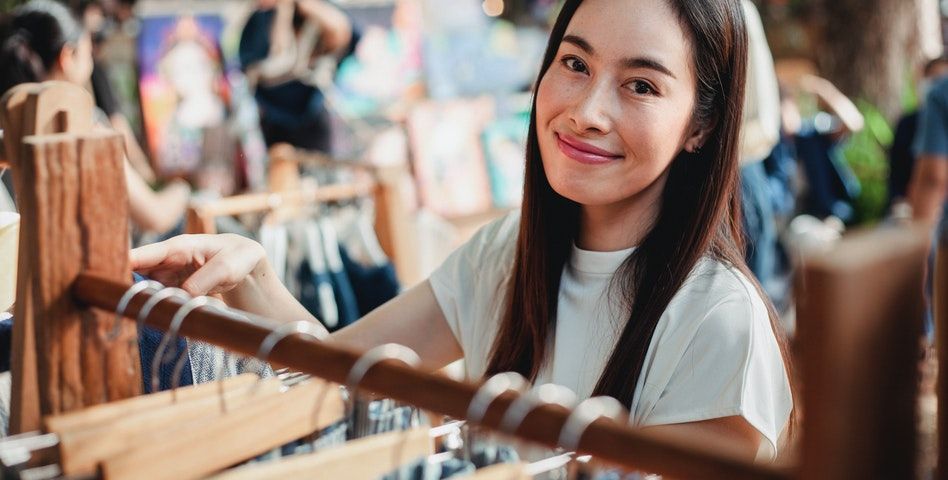 Tip 3: Say no to synthetics!
Synthetic fabrics are usually moisture-soaking, but they're also somewhat tight, which isn't ideal for summer. Choose textiles that breathe. During the rest of the year, you might not notice the difference between breathable and moisture-wicking textiles, but in the summer, you will. Synthetics are usually not breathable, so make sure your clothes are made entirely of linen, cotton, or silk.
Tip 4: Go on a comfortable bike ride!
Swap your black leggings and sweatshirts with colourful bike shorts and tank tops or short-sleeve crop tops if you're a rider! Don't let your bike ride take away all your comfort! Also, if you are okay, printed patterns and loose dresses are also fashionable for bike rides in summers!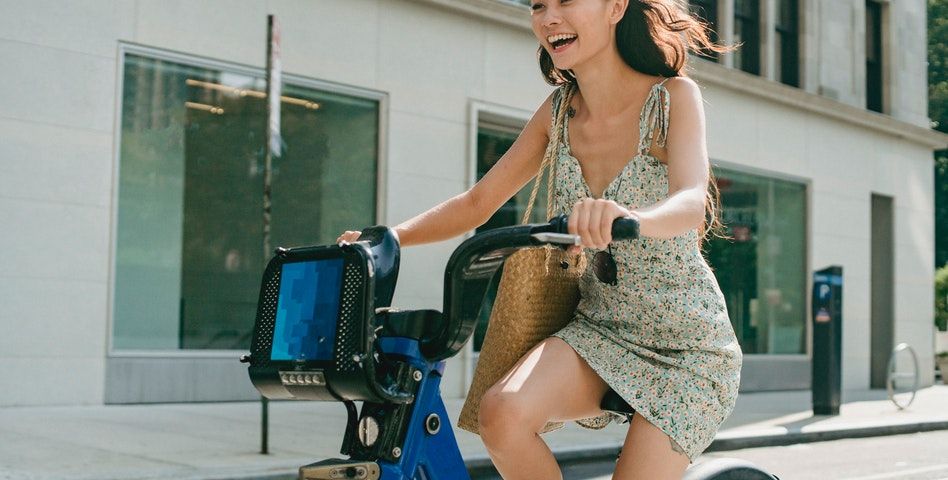 Tip 5: Stand out at beaches!
Summer is the beach season, and there are a few things to keep in mind when selecting beach attire. Debenhams is with you to make you beach-ready!
Be ready beforehand: Purchase your swimsuit in advance. Swimwear is one of the most difficult clothing items to buy for, so allow lots of time. Choose something that is both comfy and swimmable.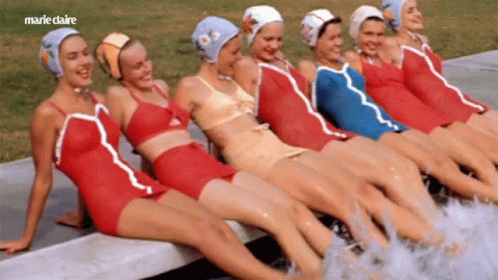 Be wise with the beach cover-up: You don't need to invest in a specific beach cover-up. You can repurpose various items of clothes to cover your swimwear unless you absolutely love your beach cover-up. An alternative is to wear a lightweight dress or a bikini top with a skirt.
Safeguard your skin: Keep your skin safe. Make sure you always have sunscreen and a hat in your beach bag. Choose a sun hat that you enjoy wearing so that you click nice photos too!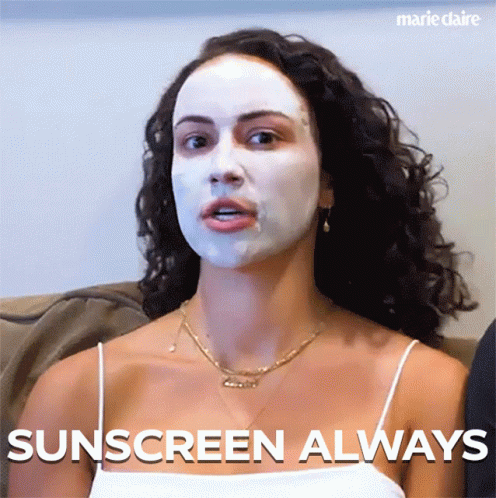 Tip 6: Rock and roll in dresses!
Invest in dresses. Dresses aren't just for the holidays. A soft summer dress is a simple alternative for days when you don't know what to wear. Summer is the ideal time to wear short dresses, rompers, and miniskirts. Choose a sleeveless maxi dress or a long skirt for a boho summer appearance. A dress with a tie-front can help you breathe easier. Check a great collection of dresses and summer clothing at Debenhams!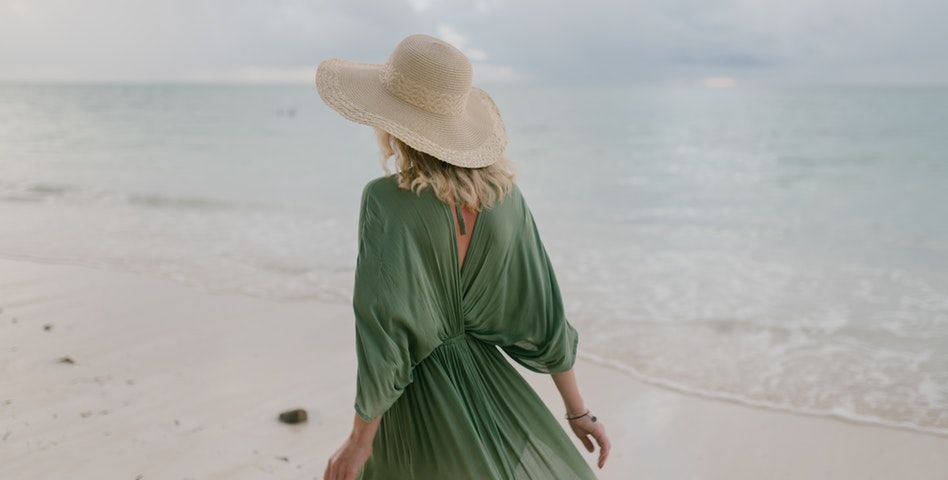 Tip 7: No compromise with the footwear!
Leather sandals are recommended. While flip-flops are fantastic for travelling to the beach, strappy sandals will glam up your outfit while still allowing your toes to breathe. Leather sandals are more fashionable than regular flip-flops since they are more comfy.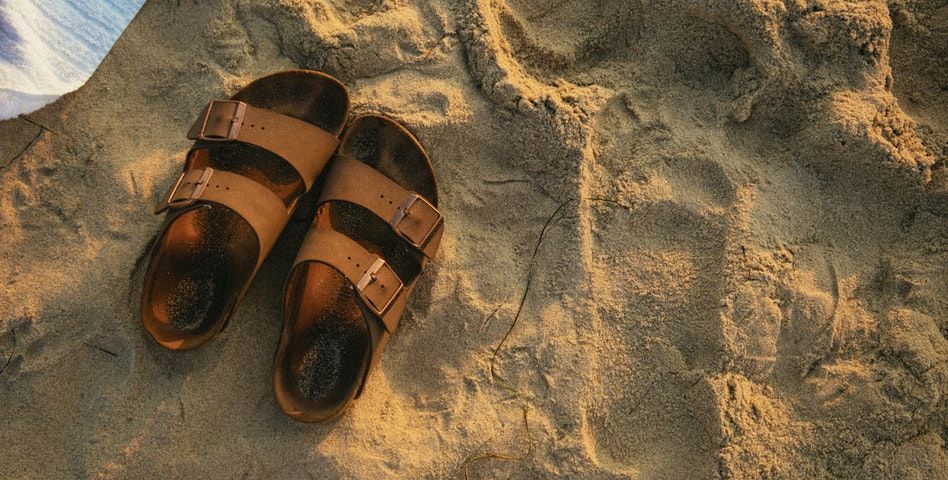 Tip 8: What about accessories for Summer Fashion 2022?
In the heat, a lot of hanging necklaces or bangles can stick to your skin. Choose one bold item, such as hoop earrings. Wear minimal jewellery because if you load yourself with accessories, the person in front of you also might not like it in summers.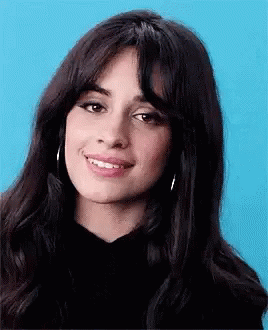 Tip 9: Style yourself at work, but stay comfortable!
In the summers, you need to look professional at work while selecting clothes that keep you cool. So, keep your palette light. Dark colours like black and blue are common at workwear. Instead, choose for light hues such as a white linen blazer, a seersucker suit, or a light blue button-up shirt. Also, layer your clothing. Layering will be a key element of your summer fashion 2022 if your office has air conditioning. A cotton cardigan is an excellent choice too!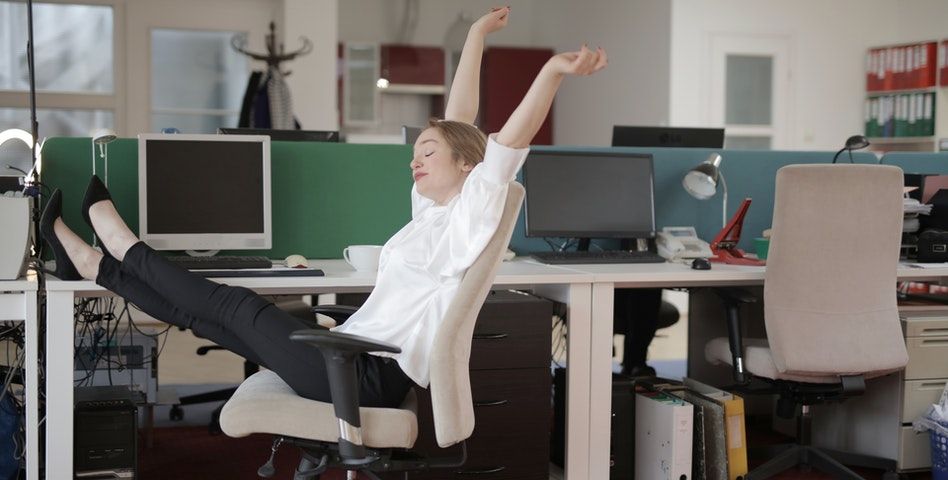 Tip 10: One-piece is a superhit choice!
Consider wearing a one-piece outfit. In the summer, separates can get exceedingly hot. Instead, opt for a work-friendly one-piece, such as a jumpsuit or wrap dress. Also, team it up with closed-toe shoes. Even if you like flip-flops outside of the office, you should still wear closed-toe shoes inside. With moisture-wicking no-show socks, pair loafers or flats.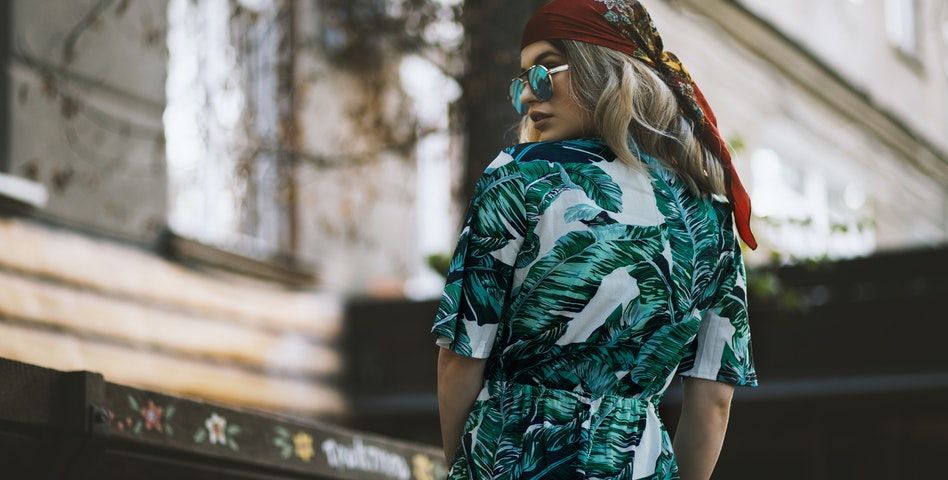 Already imagining a nice one-piece? Keep doing so! We don't mind at all! But wait…what best you can do is- Check out your favourite summer clothing from Debenhams and rule this summer season. Before that, keep reading 'Beat The Heat With Top 15 Summer Fashion Tips' for more ideas. Some more tips to go!!!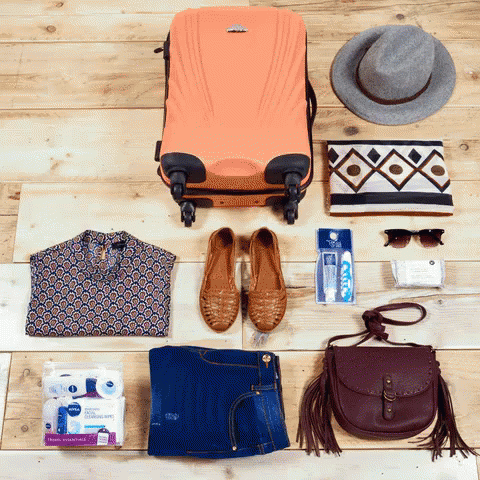 Tip 11: Jeans and Summers- Nah!
Say no to jeans in summers. One of the heaviest textiles is denim. If you wear stretch or slim jeans, you will find out that they are too warm on your skin. So, it is advisable to choose lightweight cotton or linen pants. If you have to wear denim, go for wide-leg jeans that allow for some air circulation.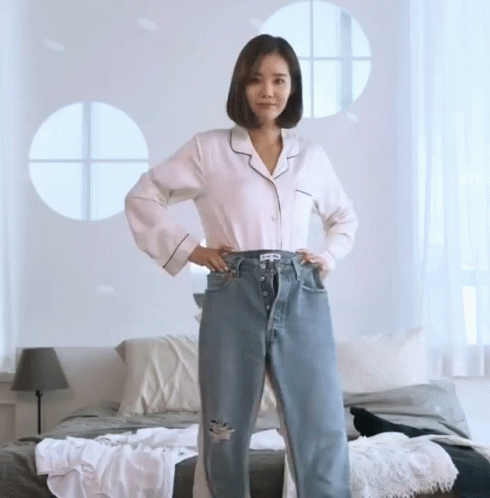 Tip 12: Dear Men, spread your charm!
As summer approaches, semi-formal clothes can be a man's greatest enemy—but a light blazer can be his best friend. Layer it over anything from a tee to a short-sleeved oxford made of cotton or linen to keep it pleasant and breezy.
Tip 13: Wear Cool T-Shirts!
While you may have switched from a graphic to a basic t-shirt, the amazing t-shirt upgrade doesn't end there. The easiest way to look attractive without adding layers is to wear a suped-up tee: Colour blocking, henleys, and mild texture are all acceptable choices.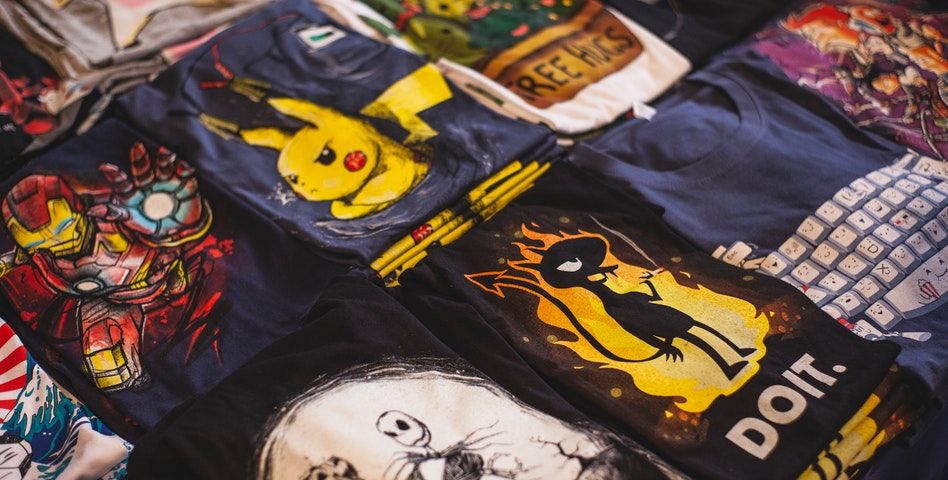 Tip 14: Shorts for men should be different!
Another summer fashion 2022's essential is shorts. Try a seersucker pair, or keep things cool with some breezy Irish linen, if your typical khaki and navy numbers dominate.
Tip 15: Learn the art of faking, Dear Men!
We've always asked for powder in sockless shoes, but there's an easier way to keep your feet sweat-free, cool and dry. No-show liner socks will wick away sweat and avoid unpleasant odour without drawing attention. So, wear socks, but no socks!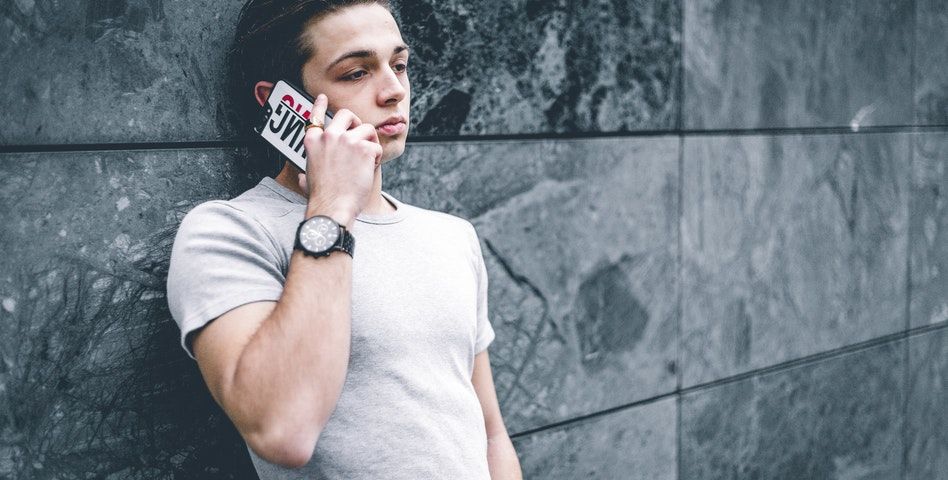 Conclusion
Now you have a complete guide of dos and don'ts for summer fashion 2022! Yippie! Also, you have read 'Beat The Heat With Top 15 Summer Fashion Tips.' So, change your wardrobe accordingly and trust Debenhams! Check out their super cool collection for women, men, and children. You know the tips and tricks and you know the place to buy! So, what are you waiting for?