Sri Lanka, often referred to as the "Pearl of the Indian Ocean," is a tropical paradise renowned for its stunning landscapes, rich cultural heritage, and warm hospitality. This small island nation offers a diverse range of experiences, from pristine beaches and lush rainforests to ancient temples and bustling markets. In this blog, we'll explore some of the best spots to visit in Sri Lanka, each offering a unique and unforgettable experience.
Sigiriya - The Lion Rock
Located in the heart of Sri Lanka's cultural triangle, Sigiriya is an ancient rock fortress that has earned UNESCO World Heritage status. This remarkable site features a massive rock column rising dramatically from the surrounding plains, crowned by the ruins of a palace complex. Climbing to the top of Sigiriya offers not only breathtaking panoramic views but also a glimpse into the country's history and architectural prowess.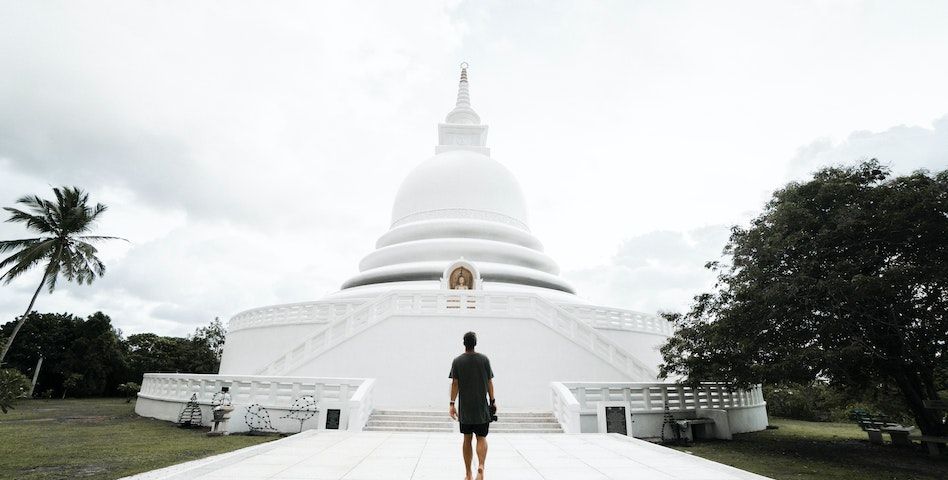 Kandy - The Cultural Capital
Kandy, nestled amidst lush hills, is Sri Lanka's cultural capital and home to the revered Temple of the Tooth Relic. This temple houses a sacred tooth relic of the Buddha and is an important pilgrimage site for Buddhists worldwide. Visitors can also explore the Royal Botanical Gardens in Peradeniya, stroll around Kandy Lake, and immerse themselves in traditional Kandyan dance performances.
Galle - Colonial Charm
Galle, a coastal city with a rich colonial history, is a UNESCO World Heritage site known for its well-preserved Dutch fort. Walking through the cobbled streets of Galle Fort feels like stepping back in time. The fort's charming cafes, boutiques, and art galleries make it an excellent place to explore at a leisurely pace.
Nuwara Eliya - Tea Country
Nuwara Eliya, often referred to as "Little England," is nestled in the heart of Sri Lanka's tea country. The cool climate and lush green landscapes make it a popular destination for those seeking a break from the tropical heat. Visitors can tour tea plantations, explore the Hakgala Botanical Gardens, and enjoy scenic walks by Lake Gregory.
Ella - Hill Country Beauty
Ella is a picturesque hill station known for its stunning landscapes and outdoor adventures. The Ella Gap offers breathtaking views of the Ella Rock and the dense forests below. Hiking enthusiasts can embark on treks to destinations like Ella Rock, Little Adam's Peak, and the Nine Arch Bridge. Ella is also famous for its lush tea estates and waterfalls.
Anuradhapura - Ancient Ruins
Anuradhapura, one of Sri Lanka's ancient capitals, is a treasure trove of historical and archaeological wonders. The sacred city is dotted with impressive ruins of ancient temples, stupas, and monasteries. The Sri Maha Bodhi, a sacred fig tree believed to be the oldest recorded tree in the world, is a must-visit site for its spiritual significance.
Mirissa - Beach Bliss
Mirissa, a tranquil coastal town on the southern coast, is famous for its stunning beaches and laid-back vibe. It's an ideal spot for sunbathing, swimming, and whale watching. Visitors can embark on boat tours to witness the magnificent blue whales and dolphins in their natural habitat.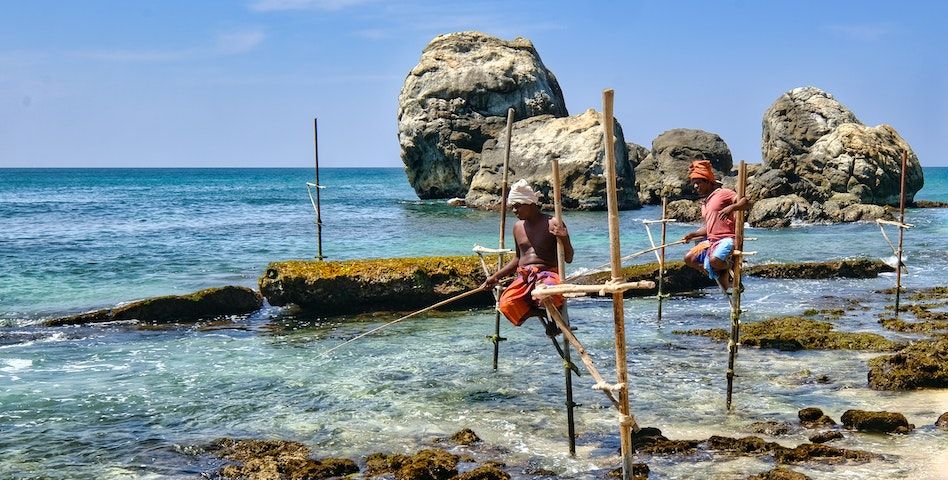 Yala National Park - Wildlife Safari
Yala National Park, located in the southeast of the island, is a haven for wildlife enthusiasts. It's the best place in Sri Lanka to spot leopards, as well as elephants, sloth bears, and a wide variety of bird species. Jeep safaris through the park offer a thrilling opportunity to observe these animals in their natural habitat.
Polonnaruwa - Ancient Kingdom
Polonnaruwa, another UNESCO World Heritage site, boasts the impressive ruins of an ancient royal city. The archaeological park is home to well-preserved structures, including the Gal Vihara, which features colossal statues of the Buddha carved into granite. Exploring Polonnaruwa provides a glimpse into Sri Lanka's historical and architectural grandeur.
Colombo - The Capital
No visit to Sri Lanka is complete without exploring its bustling capital, Colombo. The city offers a blend of modernity and tradition, with vibrant markets, colonial-era buildings, and contemporary skyscrapers. Attractions include the Gangaramaya Temple, Viharamahadevi Park, and the bustling Pettah Market.