Denim jeans are a timeless fashion staple that has remained a favorite in wardrobes around the world for decades. Their versatility, durability, and comfort make them a go-to choice for both casual and semi-formal occasions. While a classic pair of blue jeans is always a reliable option, there are numerous styles to choose from to suit your personal taste and fashion needs. In this blog, we'll explore some of the different styles to wear denims and how you can incorporate them into your everyday looks.
Skinny Jeans
Skinny jeans are a popular choice for those who prefer a sleek and form-fitting style. These jeans taper closely to the leg, creating a streamlined and modern look. Skinny jeans pair well with oversized sweaters, tucked-in blouses, or flowy tops. They are versatile and can be dressed up with heels or down with sneakers, making them a wardrobe essential for many.
Bootcut Jeans
Bootcut jeans feature a subtle flare at the hem, making them a versatile choice that can be dressed up or down. These jeans are perfect for wearing with boots, as the slight flare allows them to fit comfortably over the footwear. Pair bootcut jeans with a tucked-in blouse and a belt for a classic and flattering look.
Straight-Leg Jeans
Straight-leg jeans offer a timeless and relaxed style. They have a consistent width from the hip to the hem, making them comfortable and versatile. Straight-leg jeans can be paired with almost any top, from t-shirts to blazers. They are a great choice for creating a balanced and effortless outfit.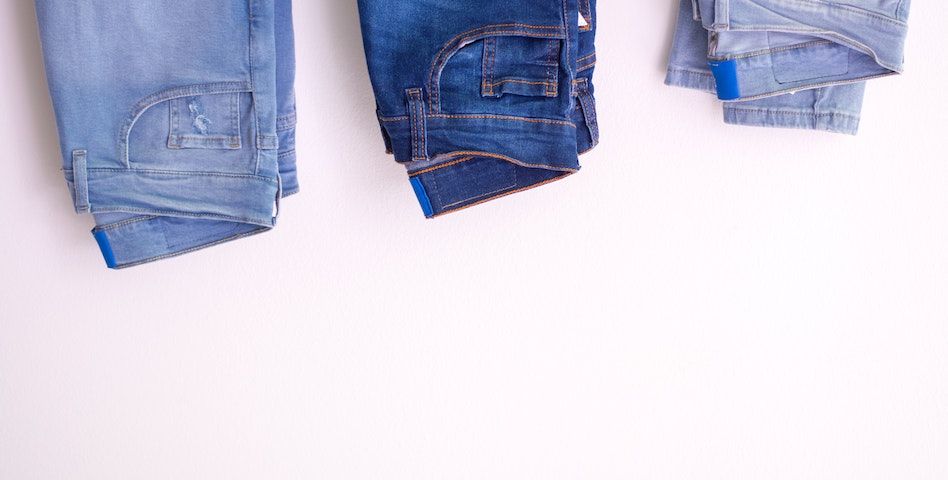 Boyfriend Jeans
Boyfriend jeans have a loose and relaxed fit, reminiscent of borrowing your boyfriend's jeans. They are known for their comfortable and casual vibe. Pair boyfriend jeans with a fitted top and sneakers for a laid-back look or dress them up with heels and a blazer for a chic and contrasting ensemble.
Flare Jeans
Flare jeans feature a wide flare at the hem, giving them a distinct 70s-inspired look. These jeans are excellent for creating a vintage and bohemian style. Pair flare jeans with a tucked-in blouse or a fitted top to emphasize the waist. Add platform shoes or wedges to enhance the retro effect.
High-Waisted Jeans
High-waisted jeans have a higher rise, sitting above the natural waistline. They are known for creating a flattering silhouette by elongating the legs and cinching the waist. High-waisted jeans pair well with crop tops, tucked-in blouses, or tucked-out t-shirts. They are versatile and can be styled for both casual and formal occasions.
Distressed Jeans
Distressed jeans feature intentional rips, frays, or distressing for a rugged and edgy look. These jeans can add a touch of rebellion to your outfit. Pair distressed jeans with a graphic t-shirt and sneakers for a cool and effortless street style. Alternatively, dress them up with a blazer and ankle boots for a trendy twist.
Wide-Leg Jeans
Wide-leg jeans have a relaxed and roomy fit throughout the leg, providing comfort and a laid-back aesthetic. They are perfect for creating a relaxed and bohemian look. Pair wide-leg jeans with a flowy top and sandals for a breezy and comfortable outfit. Accessorize with a wide-brim hat for added flair.
Cropped Jeans
Cropped jeans have a shorter length, typically ending just above the ankle. They are great for showcasing your footwear, whether it's sandals, sneakers, or ankle boots. Cropped jeans can be styled with a variety of tops, making them a versatile option for different occasions.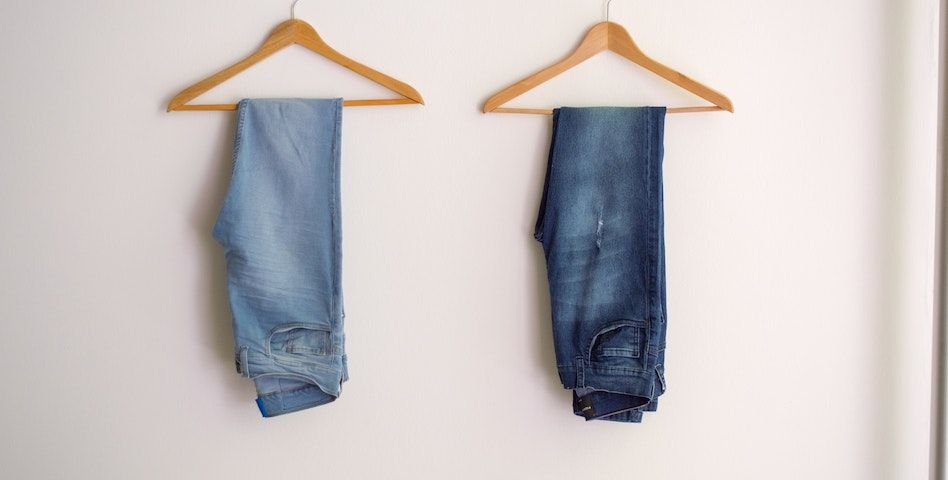 Conclusion
In conclusion, denim jeans come in a multitude of styles to suit various fashion preferences and occasions. Whether you prefer the sleekness of skinny jeans, the vintage vibe of flare jeans, or the relaxed comfort of boyfriend jeans, there's a denim style for everyone. By mixing and matching these styles with different tops and accessories, you can create a wide range of fashionable looks that reflect your personal style and creativity. Denim truly offers endless possibilities in the world of fashion.