A well-organized pantry is the cornerstone of an efficient kitchen. It doesn't just simplify your cooking and baking but also saves you money, reduces food waste, and promotes a healthier lifestyle. However, tackling the task of pantry organization can seem overwhelming, especially if you have an abundance of items to sort. That's where we come in, with a comprehensive guide on how to transform your pantry into a space that's not just orderly but functional and aesthetically pleasing as well.
Organizing Your Pantry into Zones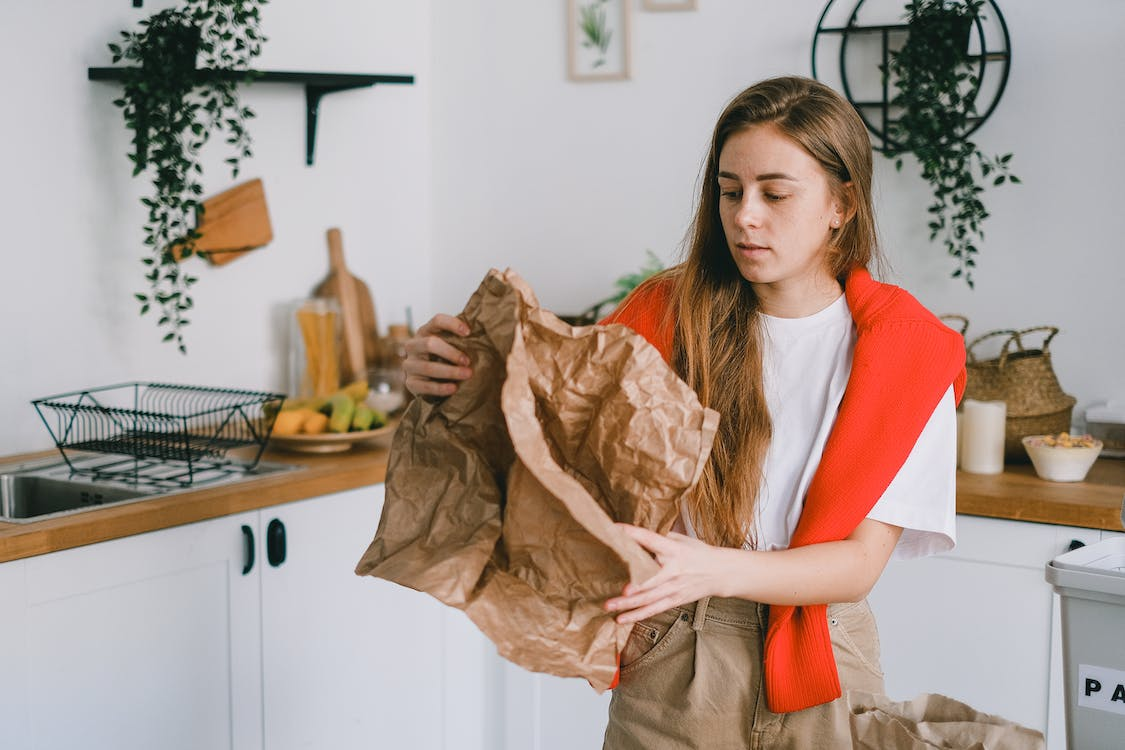 To start, one of the most effective ways to organize your pantry is by dividing it into zones based on item type and frequency of use. Here's a breakdown of essential pantry zones:
Breakfast Zone: Reserved for your morning essentials like cereals, oatmeal, granola bars, coffee, and tea. Optimize accessibility by placing this zone near the top or bottom of your pantry.
Baking Zone: Home to ingredients essential for baking, such as flour, sugar, baking powder, baking soda, chocolate chips, and nuts. A middle shelf or one that's not too high or too low is ideal for easy access.
Cooking Zone: Store cooking necessities like oils, vinegars, spices, herbs, sauces, condiments, and canned goods in this zone. Aim for a middle or upper section of your pantry or a shelf that's convenient to reach.
Snacks Zone: Designed for your favorite snacks – crackers, chips, popcorn, cookies, candy, and more. Place this zone near the top or bottom of your pantry or on a readily visible shelf.
Beverages Zone: Reserved for beverages like juice boxes, soda cans, and water bottles. A lower pantry shelf or a sturdy, spacious shelf is perfect for this zone.
Don't forget to label each zone using stickers or markers for easy identification. Feel free to customize the zones according to your unique preferences and needs.
Organizing Your Pantry into Categories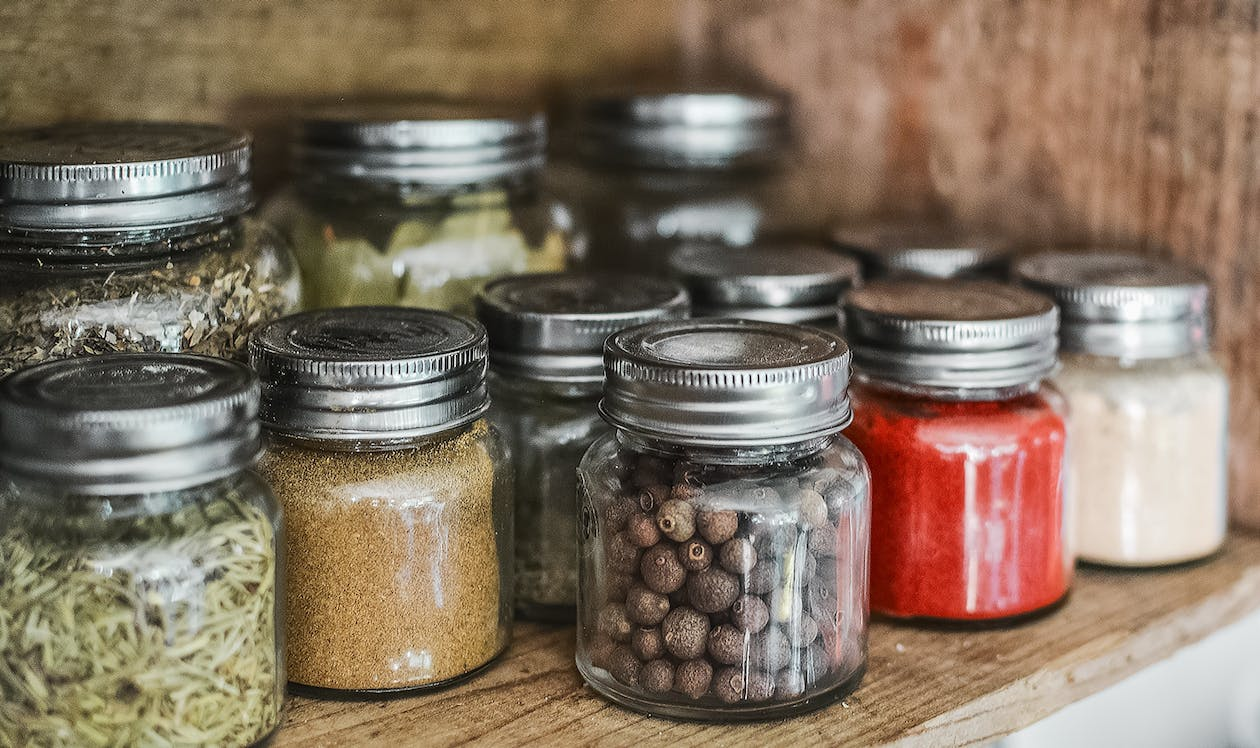 Within each zone, further organize your items into categories based on their function or similarity. For instance, within the Cooking Zone, consider these categories:
Oils and Vinegars: Store them in dark glass bottles or metal containers to prevent oxidation and maintain freshness. Pour spouts or funnels can help avoid spills.
Spices and Herbs: Keep these items in airtight containers or jars to preserve their flavor and aroma. Spice racks or drawers will help you keep them visible and organized.
Sauces and Condiments: Preserve the freshness of these items by storing them in their original bottles or jars with tight lids. Lazy Susans or turntables make rotation and access easy.
Canned Goods: To identify them quickly, store canned goods with their labels facing outwards. Can organizers or dispensers can help you stack them neatly and efficiently.
Label each category for quick identification and adapt them to your specific needs as they evolve.
Organizing Your Pantry into Containers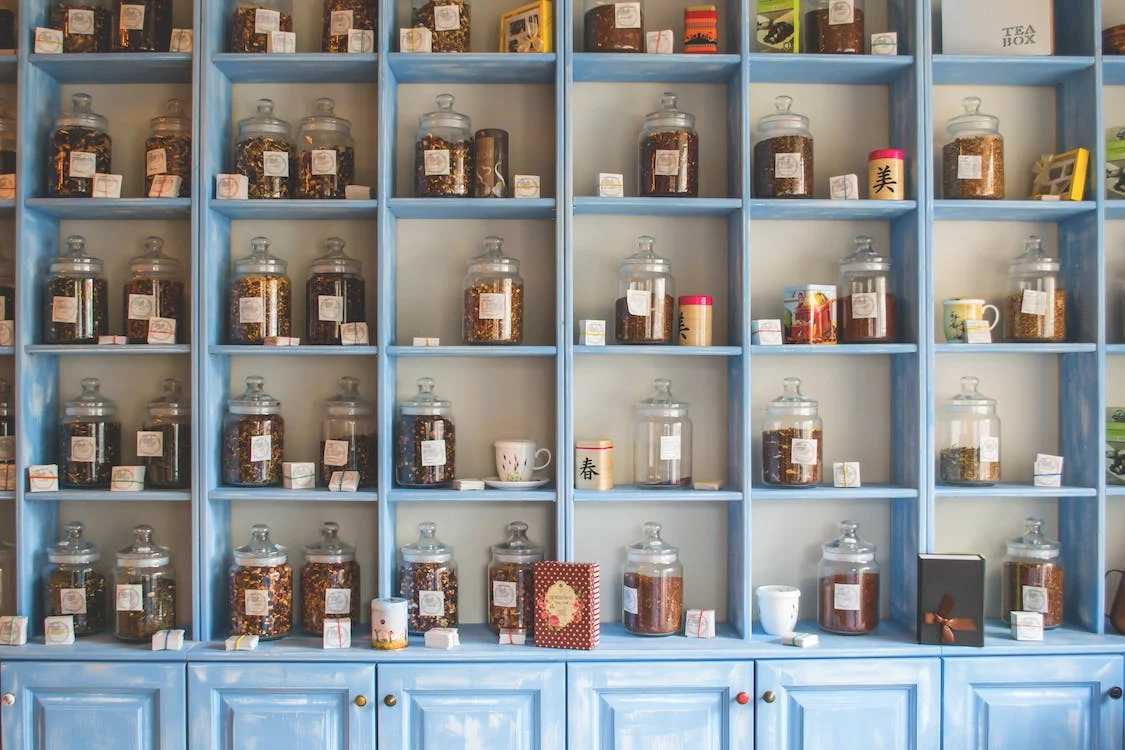 Another effective approach to pantry organization is to utilize containers of varying shapes, sizes, and materials to store and categorize your items. Containers serve several crucial purposes:
Clear, Airtight Containers: Ideal for storing dry ingredients like flour, sugar, rice, pasta, cereal, and more. Their transparency allows you to monitor your stock levels easily, while the airtight seal keeps out air, dust, and pests. Employ containers of different sizes to accommodate your items and shelves. Consider labeling them with names and expiration dates.
Glass Jars: Perfect for liquids such as oils, vinegars, sauces, and condiments. They're transparent, durable, and easy to clean. These jars also prevent odors, stains, and chemical reactions that could impact food quality. Choose jars in various shapes and sizes to suit your items and shelves. Opt for lids or caps that are both leak-proof and easy to open.
Baskets and Bins: These containers are lightweight, flexible, and portable, making them ideal for snacks like crackers, chips, popcorn, cookies, candy, and more. Beyond their practicality, they also add texture, color, and style to your pantry. Utilize baskets and bins crafted from different materials like wicker, metal, plastic, or fabric. Dividers or liners can further help segregate and protect your items.
Mix and match these container types to create a customized and functional pantry. Add labels or markers with item names and categories for easy reference.
Stocking Up on Essential Ingredients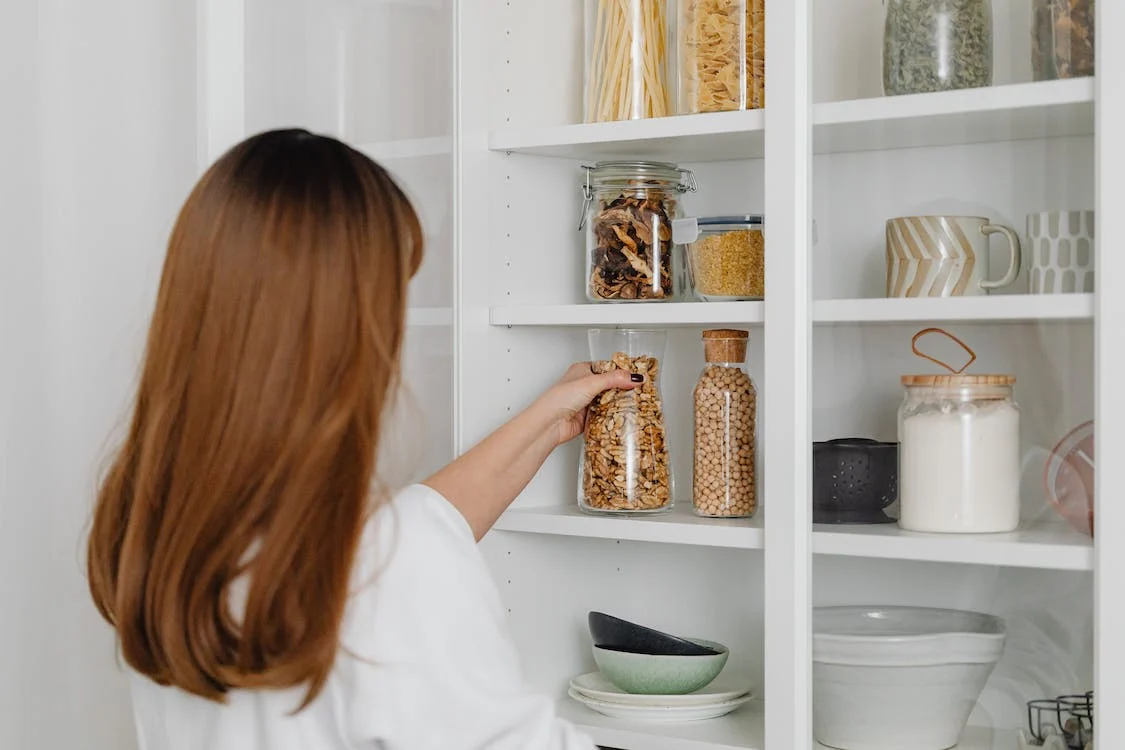 Now that your pantry is expertly organized, it's time to stock up on essential ingredients that will serve as the building blocks for a wide array of recipes and occasions. These versatile ingredients will enable you to whip up quick meals, craft delectable treats, and infuse flavor and nutrition into your dishes. Consider these essential pantry ingredients:
Oils and Vinegars: For cooking, frying, sautéing, roasting, and dressing your food. Stock olive oil, canola oil, coconut oil, sesame oil, balsamic vinegar, apple cider vinegar, red wine vinegar, and rice vinegar.
Spices and Herbs: To season, spice up, or enhance your culinary creations. Include staples like salt, pepper, garlic powder, onion powder, paprika, cumin, oregano, basil, thyme, rosemary, and bay leaves.
Sauces and Condiments: These items can introduce moisture, flavor, or texture to your dishes. Essentials include tomato sauce, soy sauce, barbecue sauce, ketchup, mustard, mayonnaise, honey, maple syrup, and peanut butter.
Canned Goods: Boost your dishes with added protein, fiber, or vitamins by keeping items like beans, tuna, salmon, chicken, corn, tomatoes, coconut milk, and broth in your pantry.
Dry Goods: The foundation for staples like bread, pasta, rice, and oatmeal. Stock up on flour, sugar, baking powder, baking soda, yeast, oats, cereal, pasta, rice, and quinoa.
Purchase these ingredients in bulk or on sale to save both time and money. Store them in your containers or jars to ensure they stay fresh and well-organized.
For an exceptional pantry organization experience and streamlined meal preparation, consider OXO products. OXO is renowned for its innovative and user-friendly solutions for the kitchen and home. Some notable OXO products that can revolutionize your pantry organization include: