As a senior, you may have more free time than ever before. But how do you spend it in a way that makes you happy, healthy, and fulfilled? One of the best answers is to pursue a hobby that suits your interests, abilities, and goals. A hobby is not only a source of enjoyment, but also a way to improve your physical, mental, and emotional well-being. Research has shown that having a hobby can provide many benefits for seniors, such as:
Reducing Stress and Depression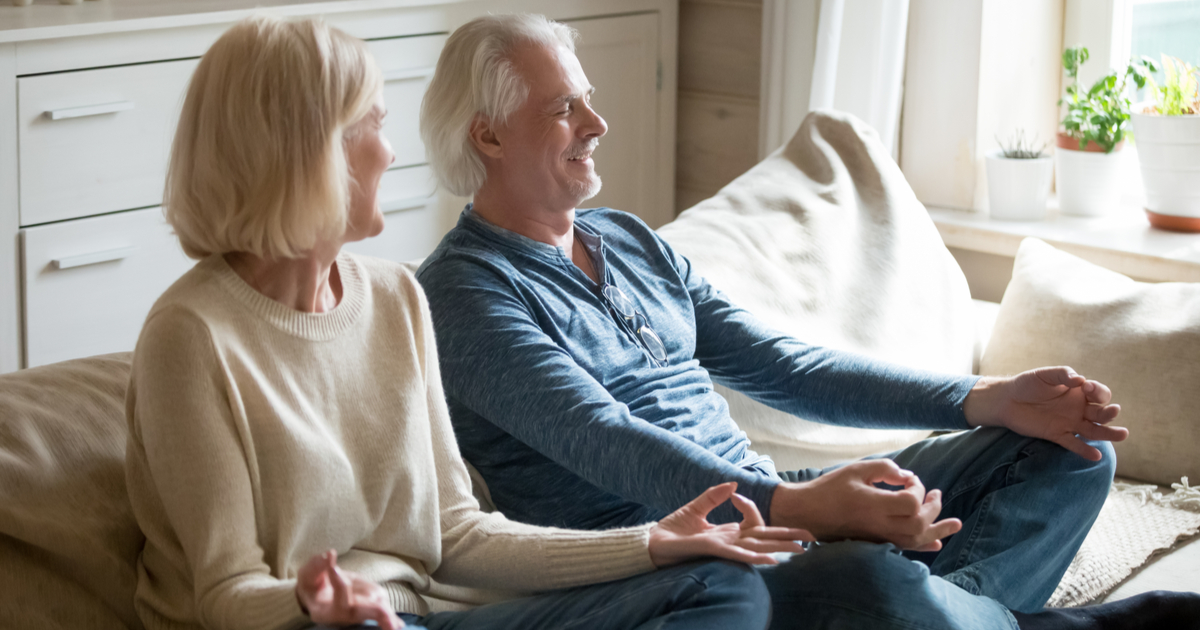 The golden years should be about relaxation and enjoyment, but they can also bring about new challenges and stressors. Engaging in a hobby can act as a wonderful stress reliever. Whether it's tending to a garden, knitting a scarf, or immersing yourself in a captivating book, these activities offer a mental escape, reducing stress levels and contributing to your overall well-being.
Enhancing Cognitive Function and Memory
Keeping your mind sharp is crucial as you age. Cognitive decline is a concern for many seniors, but engaging in mentally stimulating hobbies can help combat this. Chess, for instance, is an excellent choice. It's a strategic and challenging game that can sharpen your mind, enhance memory, and increase concentration. It's like a workout for your brain, keeping it agile and alert.
Boosting Self-Esteem and Confidence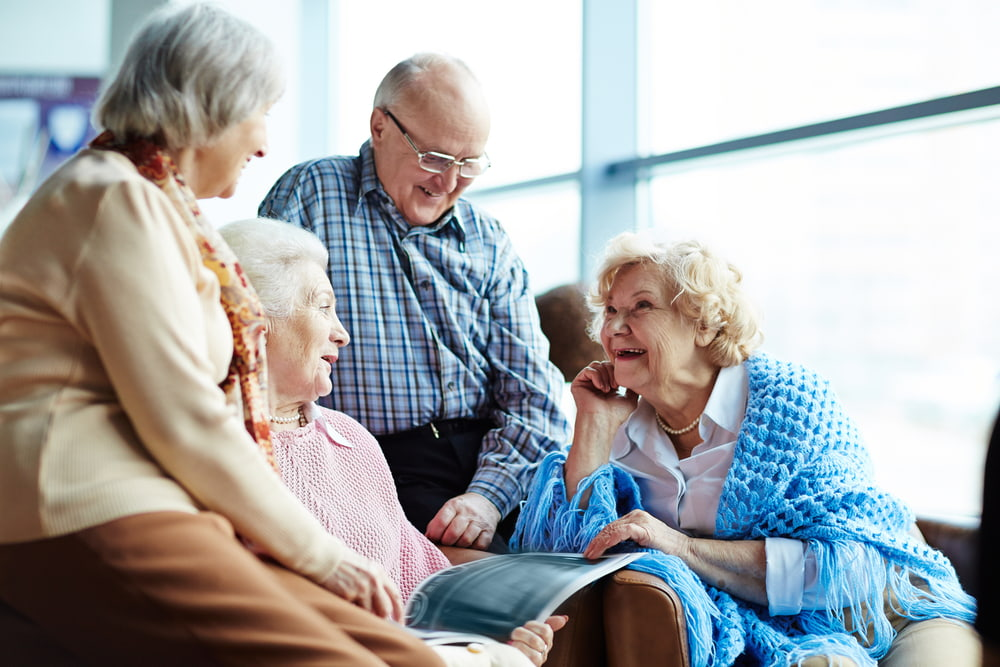 Feeling a sense of accomplishment is vital at any age. When you dedicate time to a hobby, you're likely to see progress and achievements, no matter how small. Whether you finish a knitting project, paint a beautiful landscape, or complete a crossword puzzle, these achievements can boost your self-esteem and confidence. Knowing that you're continually growing and achieving goals is a great confidence booster.
Increasing Social Interaction and Support
Social interaction is a fundamental part of human well-being, and seniors are no exception. Loneliness can have detrimental effects on mental health. Many hobbies, such as joining a book club or chess club, provide opportunities to connect with like-minded individuals. These social interactions offer support, companionship, and a sense of belonging that can greatly improve your quality of life.
Preventing Boredom and Loneliness
The transition to retirement can often lead to feelings of boredom and loneliness. Hobbies can fill that void, giving you something to look forward to each day. The excitement of trying a new recipe, going for a hike, or learning a new language can invigorate your life, eliminating boredom and the loneliness that sometimes accompanies it.
Promoting Creativity and Learning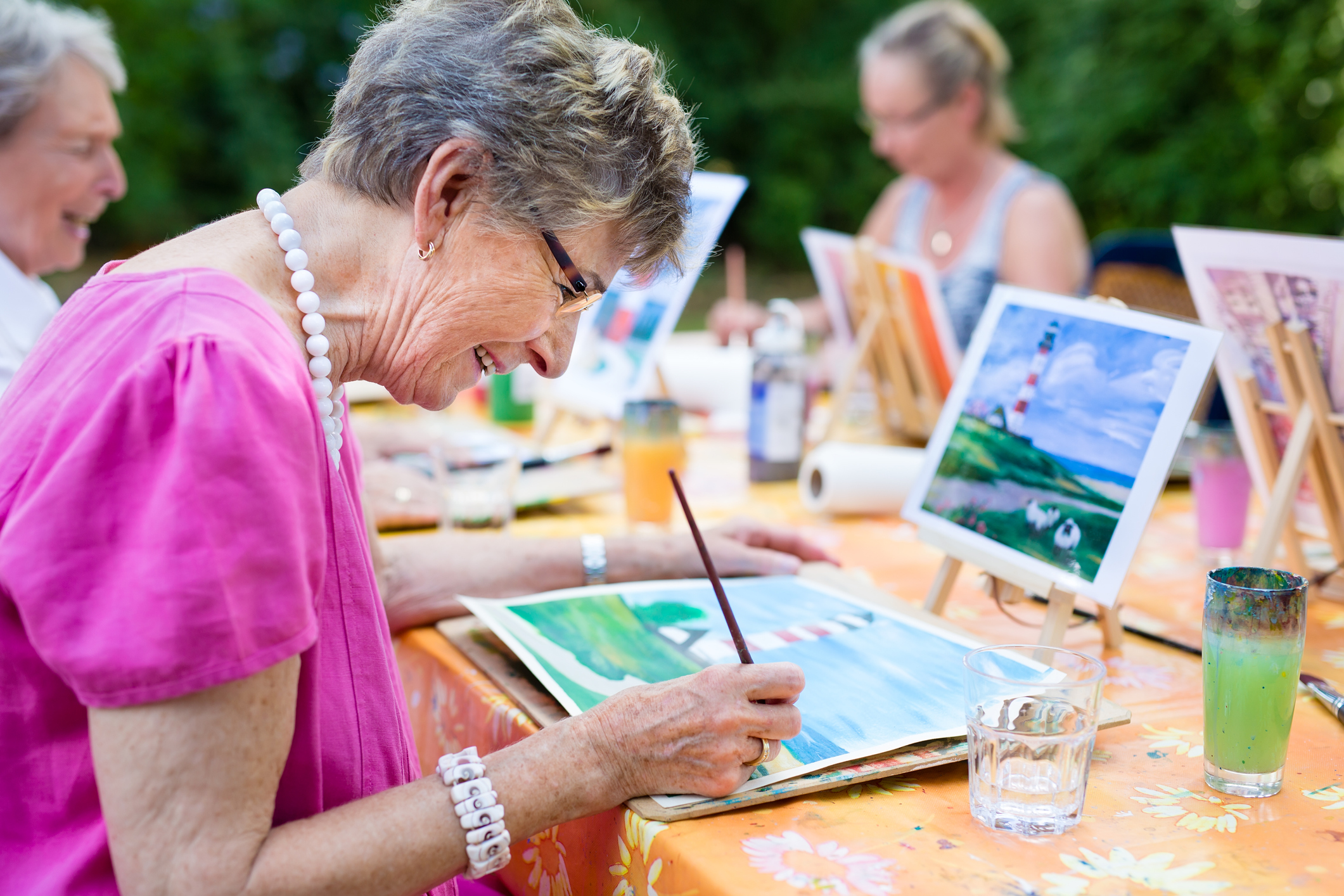 Creativity knows no age limits. Engaging in creative hobbies like painting, writing, or photography can ignite your imagination. These activities offer a platform for self-expression and exploration. Whether you're capturing the beauty of nature through your camera lens or weaving stories with words, the creative process is a fulfilling journey of continuous learning.
Improving Physical Fitness and Mobility
Staying physically active is essential for maintaining health and independence in your senior years. Gardening, hiking, and even knitting (which requires dexterity) can contribute to improved physical fitness and mobility. Regular movement and exercise can help you maintain strength, balance, and flexibility, reducing the risk of falls and age-related ailments.
With so many hobbies to choose from, how do you find the one that is right for you? In this article, we will introduce you to 10 fun and healthy hobbies for seniors that can help you stay young at heart. We will also provide tips on how to get started, what to expect, and where to find more information.
10 Fun and Healthy Hobbies for Seniors
Here are 10 hobbies that are suitable for seniors of all ages and abilities. They are divided into four categories: indoor hobbies, outdoor hobbies, creative hobbies, and online hobbies. You can try one or more of them, depending on your preferences and availability.
Indoor Hobbies
Indoor hobbies are ideal for seniors who prefer to stay indoors or who live in areas with harsh weather conditions. They can be done at home or in a nearby facility, such as a library, a community center, or a senior center. Some examples of indoor hobbies are:
Reading
Reading is one of the most popular and beneficial hobbies for seniors. It can stimulate your brain, expand your knowledge, improve your vocabulary, and transport you to different worlds. You can read books, magazines, newspapers, or online articles on any topic that interests you. You can also join or start a book club to share your opinions and insights with other readers.
Knitting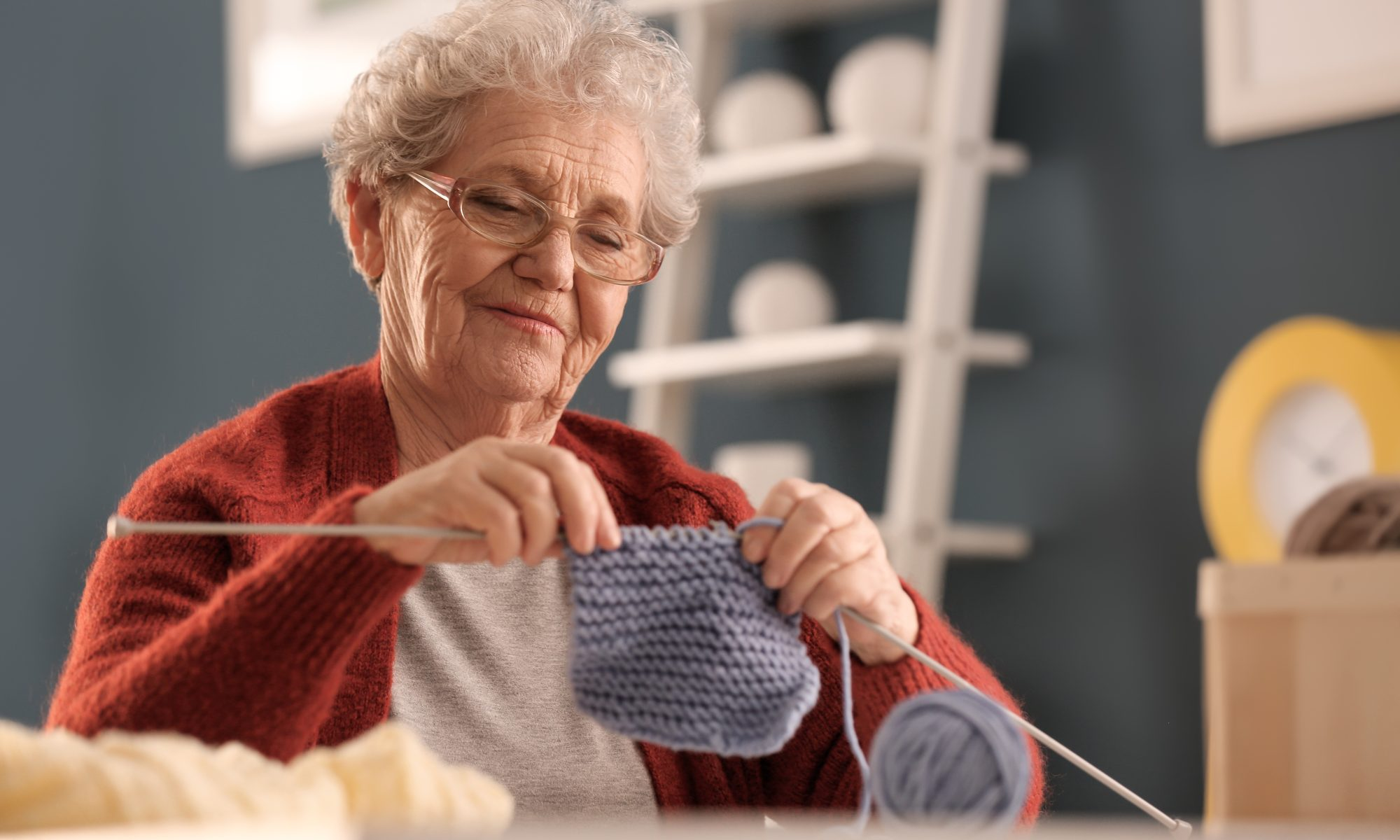 Knitting is a relaxing and rewarding hobby that can help you reduce stress, improve your hand-eye coordination, and express your creativity. You can knit scarves, hats, sweaters, blankets, or anything else that you like. You can also donate your knitted items to charity or sell them online or at craft fairs.
Chess
Chess is a strategic and challenging game that can sharpen your mind, enhance your memory, and increase your concentration. You can play chess with a friend, a family member, or an online opponent. You can also join or start a chess club to meet other chess enthusiasts and improve your skills.
Outdoor Hobbies
Outdoor hobbies are great for seniors who love nature and fresh air. They can help you enjoy the beauty of the environment, improve your physical fitness and mobility, and boost your mood and energy. You can do them in your backyard, in a park, or in a natural reserve, depending on your location and accessibility. Some examples of outdoor hobbies are:
Gardening
Gardening is a rewarding and therapeutic hobby that can help you connect with nature, grow your own food, and beautify your surroundings. You can plant flowers, vegetables, herbs, or fruits in pots, containers, or raised beds. You can also join or start a gardening club to exchange tips and seeds with other gardeners.
Birdwatching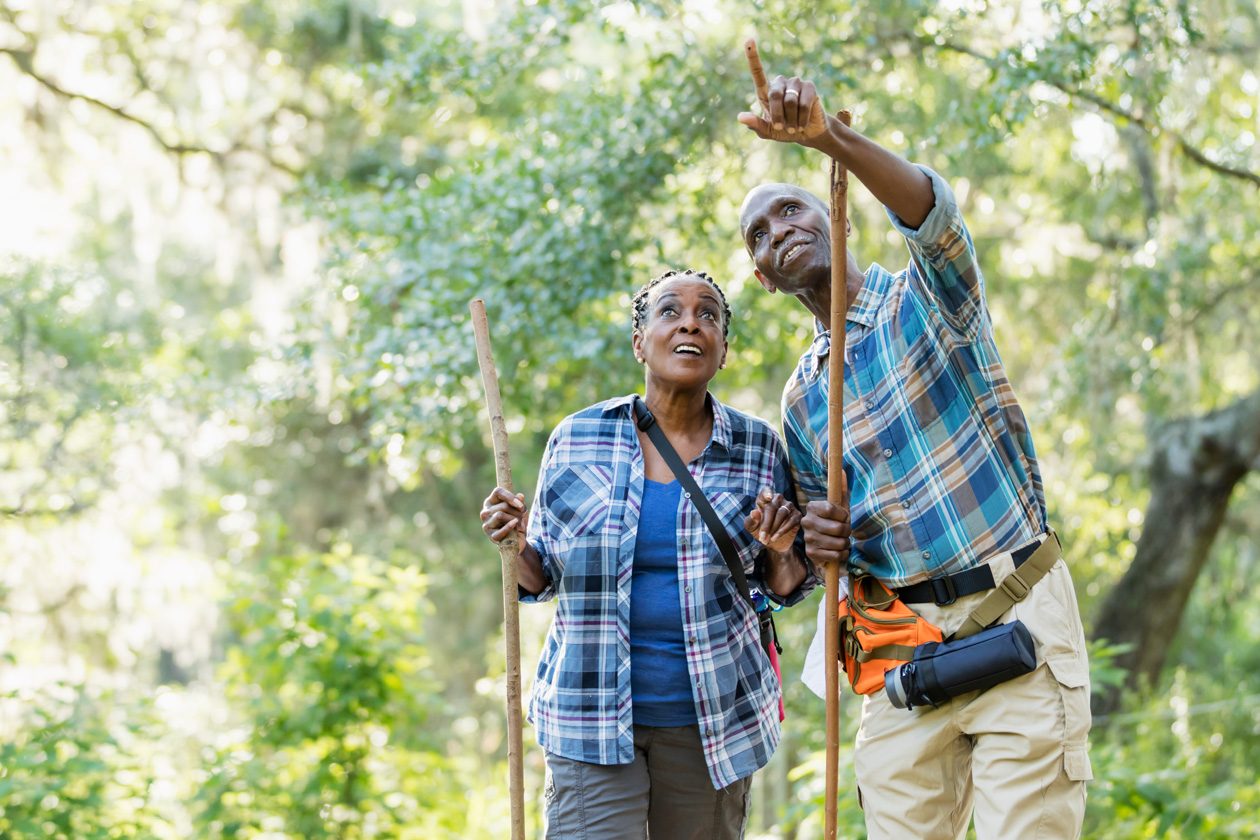 Birdwatching is a fascinating and educational hobby that can help you appreciate the diversity and beauty of birds. You can observe and identify different species of birds by their appearance, behavior, and sounds. You can also take photos or record videos of the birds you see. You can join or start a birdwatching group to share your sightings and learn more about birds.
Hiking
Hiking is an adventurous and exhilarating hobby that can help you explore new places, enjoy scenic views, and challenge yourself physically. You can hike on trails that suit your level of fitness and experience, from easy to moderate to difficult. You can also join or start a hiking club to meet other hikers and discover new routes.
Creative Hobbies
Creative hobbies are perfect for seniors who want to express themselves artistically and emotionally. They can help you unleash your imagination, develop your talents, and produce original works of art. You can do them at home or in a studio, alone or with others, for fun or for profit. Some examples of creative hobbies are:
Painting
Painting is a relaxing and enjoyable hobby that can help you improve your visual skills, color sense, and composition. You can paint with different mediums, such as watercolor, acrylic, oil, or pastel. You can paint landscapes, portraits, still lifes, or abstracts. You can also join or start a painting class to learn new techniques and get feedback from other painters.
Writing
Writing is a stimulating and rewarding hobby that can help you improve your language skills, communication skills, and creativity. You can write stories, poems, essays, memoirs, or blogs on any topic that interests you. You can also join or start a writing group to share your work and get constructive criticism from other writers.
Photography
Photography is a fun and exciting hobby that can help you capture moments, memories, and emotions. You can take photos with a camera, a smartphone, or a tablet. You can take photos of people, places, things, or events. You can also edit your photos with software or apps to enhance their quality and style. You can also join or start a photography club to learn new tips and tricks from other photographers.
Online Hobbies
Online hobbies are convenient and accessible for seniors who have access to the internet and a computer or a mobile device. They can help you learn new things, have fun, and connect with others online. You can do them anytime and anywhere, as long as you have a reliable internet connection. Some examples of online hobbies are:
Online Courses
Online courses are a great way to learn new skills or subjects that interest you. You can find online courses on various platforms, such as Coursera, Udemy, or edX. You can choose from thousands of courses on topics such as languages, arts, sciences, business, and more. You can also earn certificates or degrees from reputable institutions.
Online Games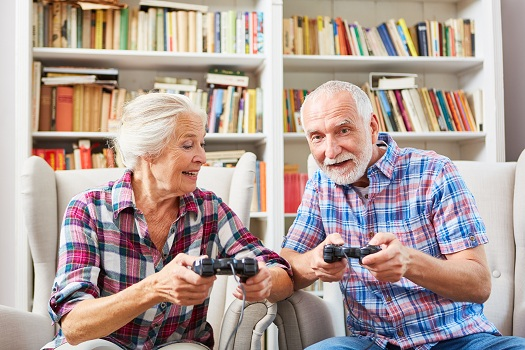 Online games are a great way to have fun and challenge yourself mentally. You can find online games on various websites, such as AARP Games, Pogo, or Miniclip. You can choose from hundreds of games in genres such as puzzles, word games, card games, board games, and more. You can also play with or against other players online.
Online Communities
Online communities are a great way to connect with others who share your interests, hobbies, or values. You can find online communities on various platforms, such as Facebook Groups, Reddit, or Meetup. You can join or start groups on topics such as gardening, birdwatching, painting, writing, photography, or anything else that interests you. You can also participate in discussions, events, or projects with other members.
Conclusion
Having a hobby is one of the best ways to stay young at heart as a senior. A hobby can provide you with enjoyment, health benefits, and personal growth. You can choose from a wide range of hobbies that suit your preferences, abilities, and goals. You can also try new hobbies that challenge you and expand your horizons.
If you want to read more information about how to boost traffic on your Website, just visit The Insider's Views.