Introduction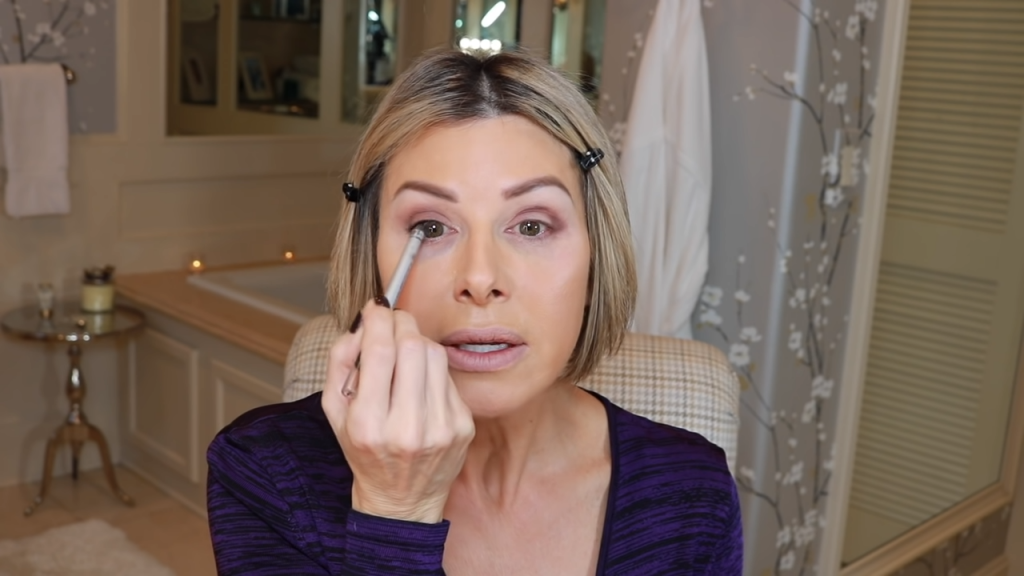 Makeup is a powerful tool that allows individuals to express themselves, boost their confidence, and enhance their natural beauty. However, as we journey through life, our skin and features evolve, and so should our makeup routines. For women over 50, adapting your makeup techniques, products, and colors is key to looking and feeling your best. In this comprehensive guide, we will explore expert makeup tips tailored to mature skin and style.
Preparing Your Canvas: Hydration and Primer
As time passes, our skin may become drier and lose some of its youthful elasticity and radiance. To combat this, proper hydration and smoothing are essential before applying any makeup.
Moisturizer: Start with a moisturizer that caters to your specific skin type and needs. Consider options like the SUNDAY RILEY ICE Ceramide Moisturizing Cream. This powerhouse product nourishes and plumps the skin with ceramides and hyaluronic acid.
Primer: Follow up with a primer that not only fills in fine lines and pores but also helps your makeup last longer. The Dermablend Insta-Grip Jelly Face Primer fits the bill, providing a flawless base for your makeup.
The Foundation of Flawlessness: Choosing the Right Base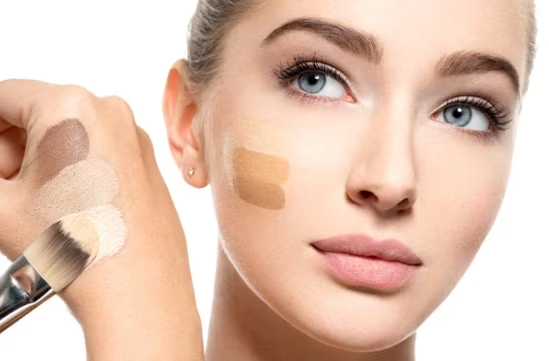 Foundation serves as the cornerstone of your makeup routine, and selecting the right one is paramount. It should seamlessly blend with your skin while providing the desired coverage and finish.
Foundation Shade: Avoid foundations that are too light, dark, or heavy, as they can age you or appear unnatural. Opt for a foundation that matches your skin tone and offers a lightweight, hydrating, and luminous formula. The Westman Atelier Vital Skin Foundation Stick fits the bill, boasting ingredients like coconut oil, squalane, and camellia oil to moisturize and brighten the skin.
Application: Apply the foundation with a sponge or brush, starting from the center of your face and blending outward for a flawless finish.
Conceal with Care: Hiding Imperfections Gracefully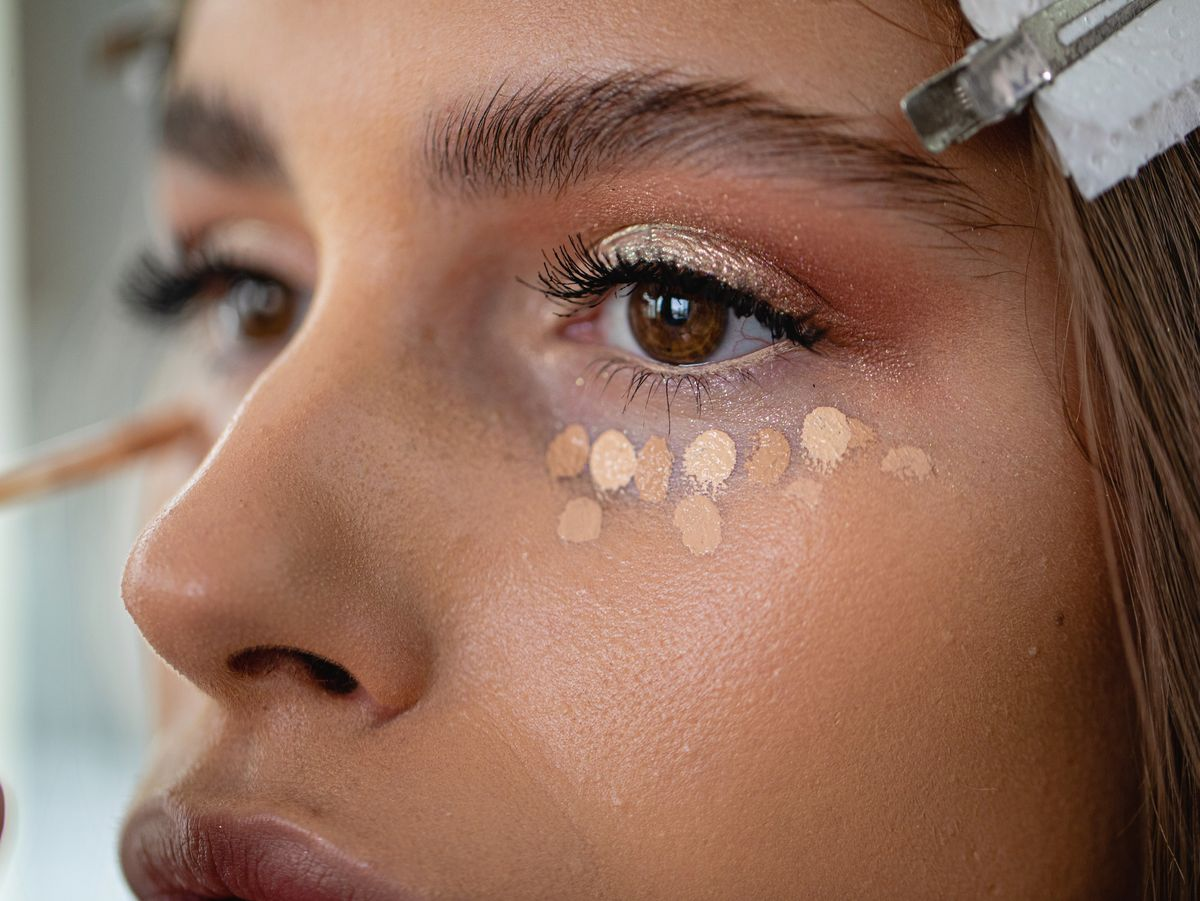 Concealer is your secret weapon to camouflage flaws or signs of fatigue. However, the key is to choose a concealer that is creamy, hydrating, and light-reflecting.
Concealer Selection: Opt for a concealer with these qualities, such as the Yves Saint Laurent Touche Éclat All-Over Brightening Concealer Pen, which illuminates and smooths the skin.
Application: Apply the concealer with a small brush or your finger, dabbing it onto areas you want to conceal and blending it seamlessly.
The Rosy Glow: Blush for Radiance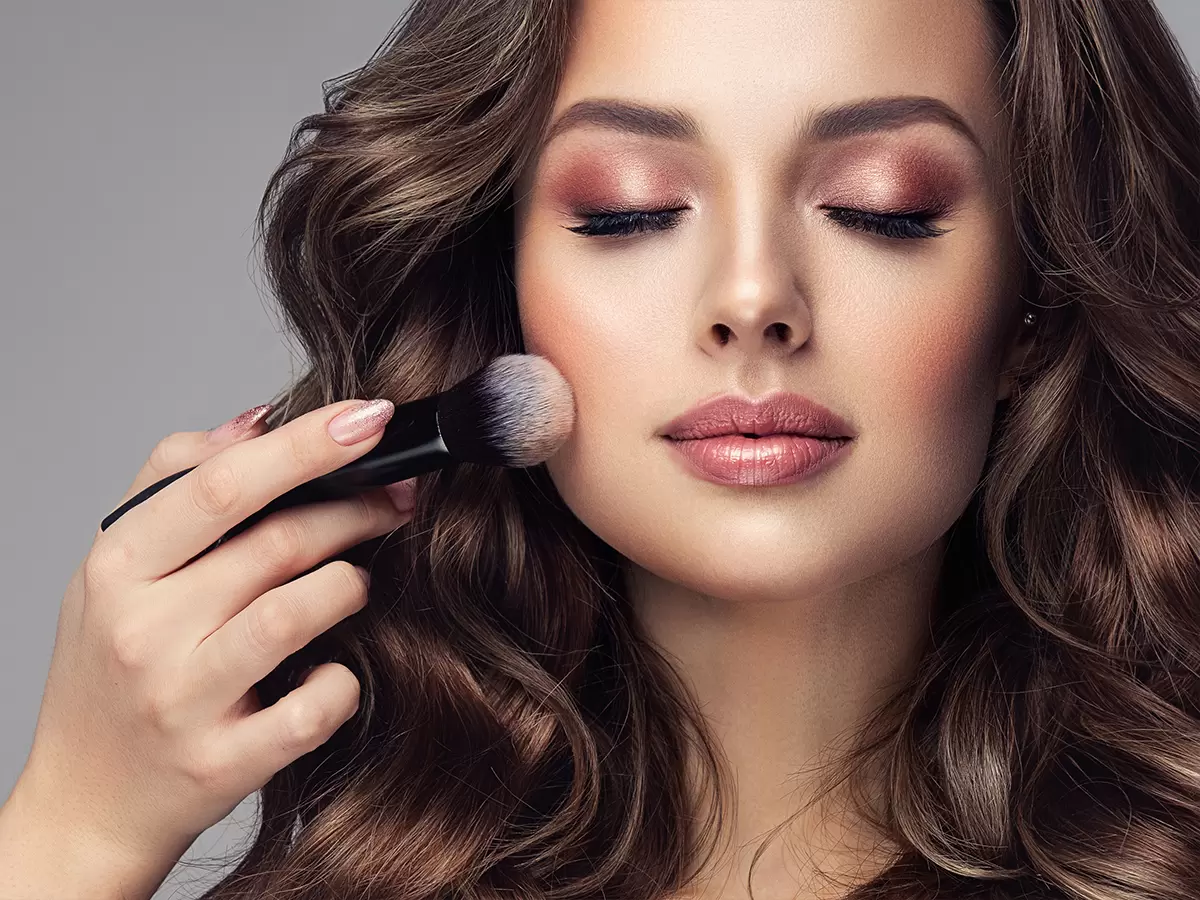 Blush adds a youthful, healthy glow to your cheeks. However, selecting the right blush formula and shade is crucial for mature skin.
Blush Formula: Avoid overly bright, shimmery, or powdery blushes, as they can appear harsh on mature skin. Instead, reach for cream, gel, or liquid blushes in soft, flattering, and natural-looking shades. The Physicians Formula Organic Wear Dewy Blush Elixir is an excellent choice, as it hydrates and enhances the skin with organic ingredients and subtle pigments.
Application: Apply blush with a sponge or your finger, smiling as you dab it onto the apples of your cheeks and blending upward and outward for a youthful flush.
Captivating Eyes: Soft and Defined
Eyes are the focal point of your face. Achieving a defined and youthful look is essential.
Eyeshadow: Opt for soft, matte, or satin eyeshadow formulas in neutral, warm, or earthy tones. The Maybelline The Nudes Eyeshadow Palette offers versatile shades to create various eye-catching looks.
Eyeliner: Use creamy, smudge-proof, and waterproof eyeliners like the L'Oréal Paris Infallible Pro-Last Waterproof Pencil Eyeliner for long-lasting definition. Apply along the upper lash line, starting from the inner corner and extending slightly beyond the outer corner. Optionally, apply it along the outer half of the lower lash line.
Mascara: Choose a volumizing, lengthening, and curling mascara such as the L'Oréal Paris Voluminous Lash Paradise Mascara. Apply from the roots to the tips of both upper and lower lashes, wiggling the wand to prevent clumps.
Frame Your Face: Beautiful Brows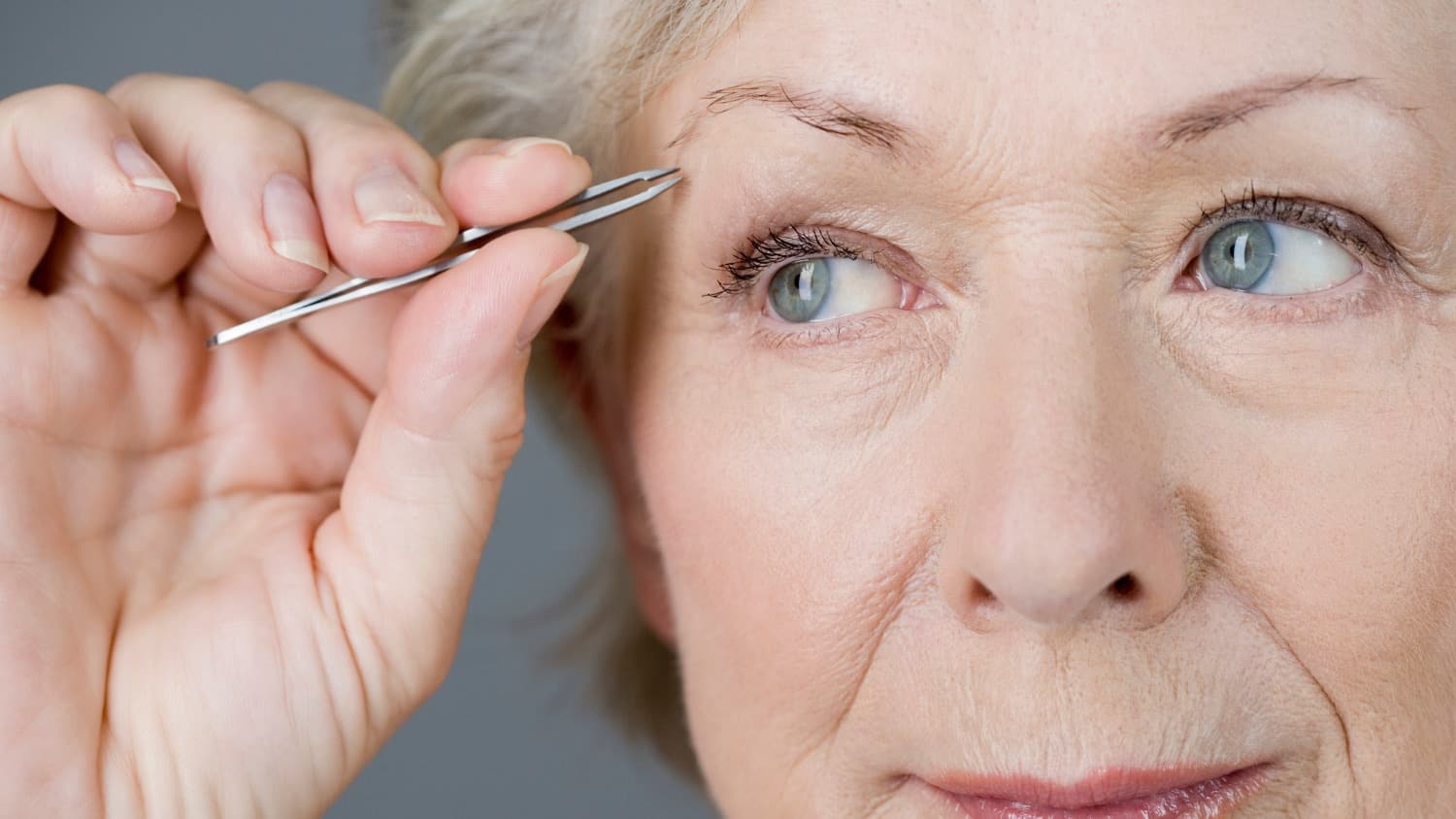 Brows frame your face and balance your features. To maintain their shape and fullness, use a brow product that matches your natural hair color and offers a long-lasting and natural-looking formula.
Brow Product: Consider products like RevitaBrow Advanced Eyebrow Conditioner, which nourishes and strengthens brows with peptides and botanicals.
Application: Apply the brow product with a light hand, using short strokes to mimic hair growth and following the natural arch of your brows. A spoolie brush can help blend and groom your brows.
The Perfect Pout: Lips That Shine
Lipstick or gloss adds color and shine to your lips while moisturizing and protecting them.
Lip Product Choice: Avoid overly bright, matte, or sticky lip products, as they can bleed into fine lines or make lips look thinner. Instead, choose products with creamy, hydrating, and long-lasting formulas in soft, flattering, and natural-looking shades. The Maybelline SuperStay Ink Crayon Lipstick offers rich pigments and up to eight hours of wear.
Application: Apply the lip product directly from the tube or with a lip brush, starting from the center of your lips and blending outward. Consider using a lip liner that matches your lip color to define and contour your lips.
Conclusion: Embrace Your Timeless Beauty
Makeup is a celebration of your unique beauty at every age. With these expert makeup tips, women over 50 can adapt their makeup routines to enhance their natural features gracefully. Remember, makeup should not hide your age but rather celebrate it. Experiment with different products, colors, and techniques to find what works best for you and brings out your timeless beauty. Have fun and enjoy! 😊