1. The Prom Prelude: A Quirky Excitement Unveiled
Prom night, the enchanted evening every high school student dreams of, is like a quirky fairy tale come to life. It's a night of dancing, laughter, and unforgettable memories. But before you step into your Cinderella moment, there's a lot of primping and planning to do. So, let's dive into the quirky world of prom attire and discover how to dress up and dazzle on the big night.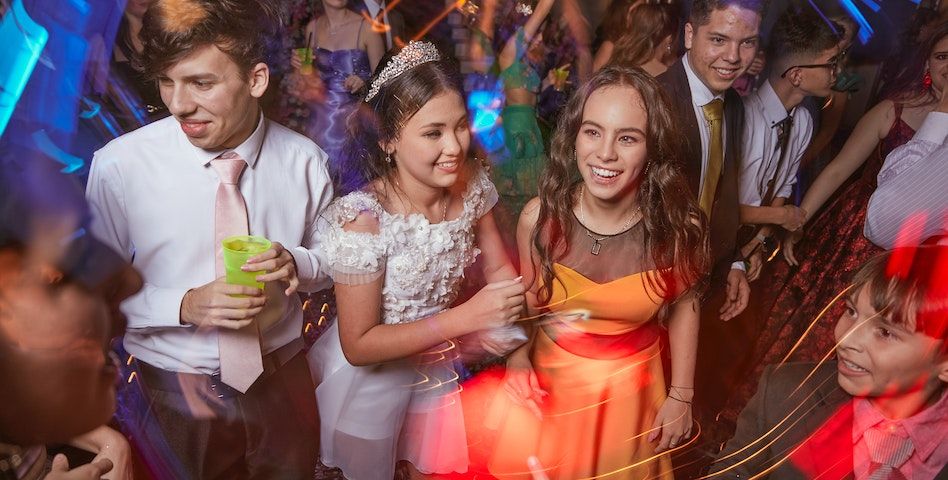 2. The Quest for the Perfect Dress: Unleash Your Inner Fashionista
Finding the perfect prom dress is like embarking on a quirky quest for a treasure trove of elegance. Start your search early, explore various styles, and consider your personal taste. Whether you opt for a classic ball gown, a sleek sheath dress, or something uniquely quirky, make sure you feel comfortable and confident in your choice.
3. Accessory Adventure: Sparkle and Shine
Accessories are your quirky sidekicks in the world of prom fashion. From statement necklaces to glittering earrings, they add personality and pizzazz to your ensemble. Match your accessories to your dress, but don't be afraid to let your inner quirk shine through with unique pieces that reflect your style.
4. Shoe Shenanigans: Dance the Night Away
Your prom shoes are like the quirky dance partners you'll twirl with all night long. Opt for comfortable yet stylish footwear, as you'll be on your feet for hours. High heels can add elegance, but if you're not accustomed to them, consider chic flats or block heels for a quirkier and comfier option.
5. The Hair Story: Tresses with a Quirky Twist
Your hair is like a canvas waiting to be adorned with a quirky masterpiece. Experiment with different hairstyles – from elegant updos to flowing waves – and consider your dress neckline and personal style. Don't forget to schedule a hair trial in advance to ensure your chosen look complements your overall prom vibe.
6. Makeup Magic: Enhance Your Quirky Charm
Prom makeup is your quirky magic wand to enhance your natural beauty. Whether you prefer a subtle, natural look or a bold, dramatic style, start practicing beforehand. Don't forget waterproof products to withstand those tearful, laughter-filled moments that make prom night so special.
7. Quirky Suiting Up: Gents, It's Your Turn
For the gents, suiting up for prom night is a quirky art form. Invest in a well-fitting tuxedo or suit in a style and color that complements your personality. Accessorize with a sharp tie or bowtie, cufflinks, and polished shoes. Don't forget to schedule a haircut or trim a few days before the big night.
8. The Corsage Chronicles: A Floral Touch
The corsage is like a quirky bouquet you wear on your wrist or lapel. Traditionally, the guy gives his date a corsage, and she gives him a boutonniere. Coordinate the colors and flowers with your outfits for a harmonious and quirky touch.
9. Quirky Pre-Prom Prep: Don't Rush
On the day of prom, avoid last-minute stress by giving yourself ample time to get ready. Start with a relaxing bath or shower, followed by hair and makeup. Allow enough time for any unexpected quirky mishaps, like smudged mascara or stubborn tie knots.
10. Quirky Confidence: The Best Accessory
Above all, remember that confidence is the quirkiest and most essential accessory you can wear. Embrace your unique style, walk tall, and wear your smile like a crown. Confidence is the key to truly dazzling on prom night.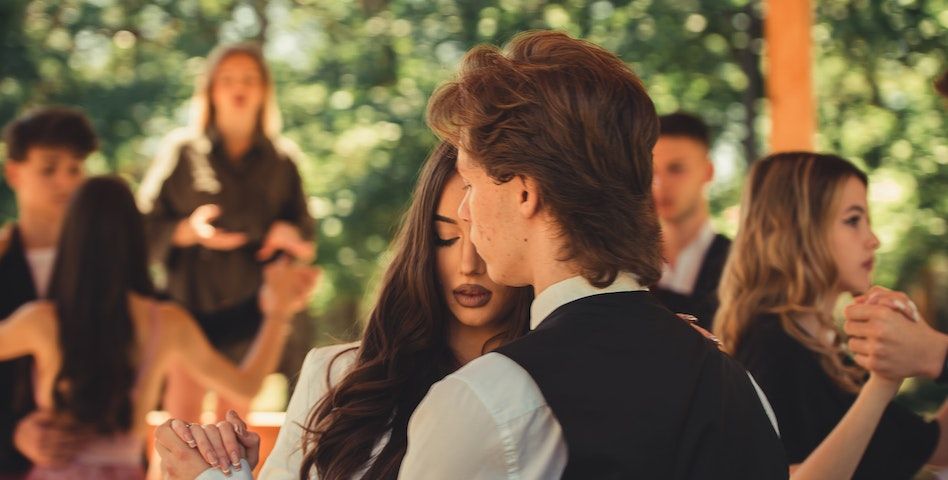 11. The Quirky Group Glam: Capture Memories
Prom night is not just about dressing up but also creating lasting memories with friends. Coordinate outfits or color schemes with your group for quirky group photos that you'll cherish for years to come.
12. The Enchanted Evening: Dance, Laugh, and Shine
Finally, when the night arrives, immerse yourself in the enchantment of prom. Dance to your heart's content, laugh with friends, and let your inner quirk shine. Prom is a celebration of your high school journey, and it's your time to dazzle and create memories that will last a lifetime.
In Conclusion: Your Quirky Prom Adventure
Prom night is your quirky adventure into the world of glamour and style. From finding the perfect dress or suit to selecting accessories and primping for the big night, it's a journey filled with excitement and self-expression. Embrace your uniqueness, dazzle with confidence, and make your prom night an unforgettable chapter in your high school story. It's your time to dress up and shine like the quirky star you are!