When it comes to furnishing your home, you want the perfect blend of style, quality, and affordability. The United States offers a plethora of options, both online and in-store, to cater to your furniture needs. In this comprehensive guide, we present the best places to buy furniture in the US, ensuring that you can transform your living spaces into the haven of your dreams.
Ashley Furniture: Your Trusted Home Furnishing Destination
Ashley Furniture stands as a cornerstone of the American furniture landscape, boasting over 680 locations nationwide and an expansive online store. This furniture giant offers a diverse selection of pieces for every room in your home, from cozy sofas to elegant dining sets and everything in between. But it doesn't stop at furniture; you can also find accessories, mattresses, rugs, and lighting fixtures to complete your desired look. Known for its competitive pricing, frequent sales, and robust warranty options, Ashley Furniture ensures that you not only find the perfect pieces but also make the most of your investment. The added benefits of price matching, free shipping on select items, and flexible financing options sweeten the deal.
IKEA: Affordable Modern Furniture for All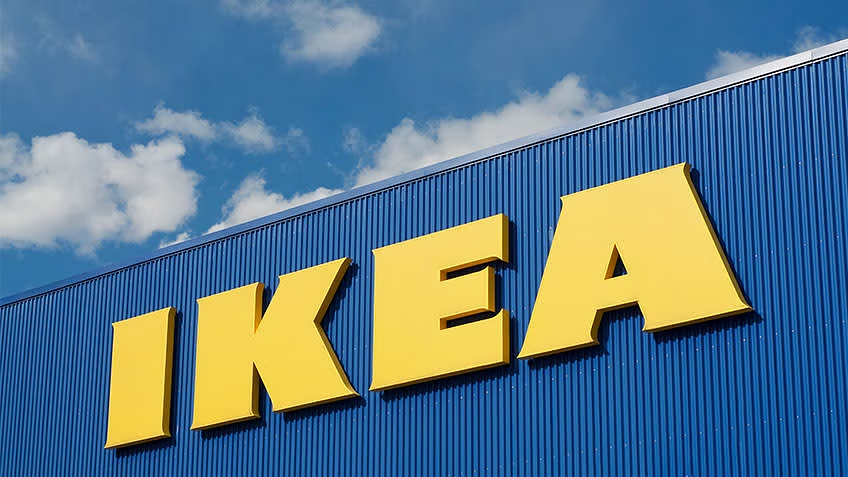 IKEA, a household name in the world of furniture, graces the US with over 50 retail locations and a user-friendly online store. IKEA is synonymous with sleek, contemporary, and minimalist designs that you can assemble yourself or opt for professional assembly services. Whether you need kitchen cabinets, office desks, baby cribs, or outdoor furniture, IKEA has it all. The extensive range extends to home decor, lighting, textiles, and kitchenware, allowing you to tailor your space to your unique style. IKEA is celebrated for its innovative design, commitment to eco-friendly practices, and customer-centric policies. Customers can enjoy free delivery on orders over $29, a generous 365-day return policy, and even participate in a loyalty program for added perks.
Wayfair: The Online Furniture Wonderland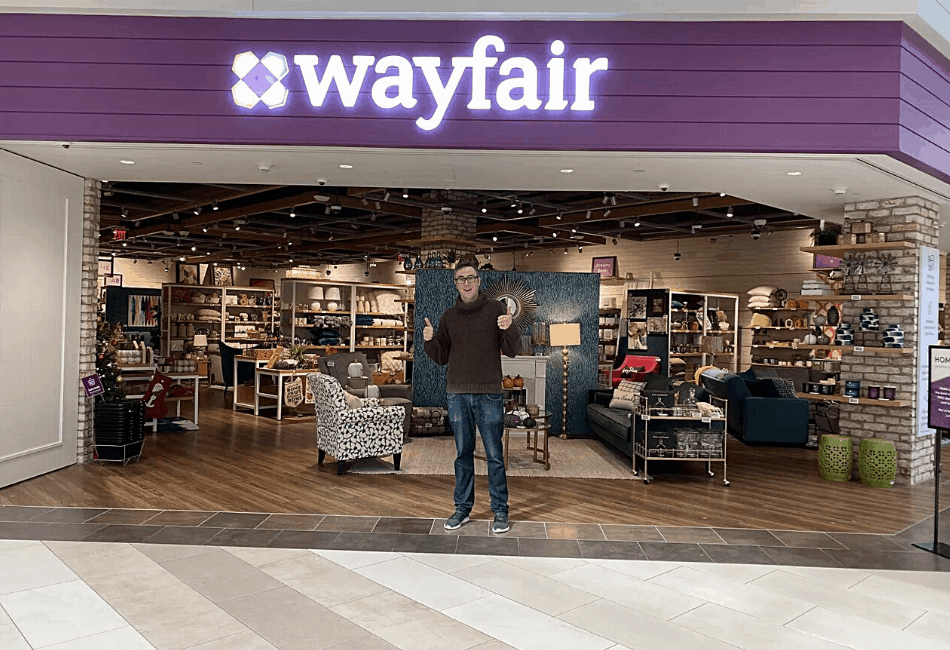 Wayfair has established itself as one of the most prominent online furniture retailers in the US, offering an unparalleled selection of products from thousands of brands and suppliers. This digital emporium caters to every style, budget, and category, ensuring that you find exactly what you're looking for. Whether it's bedroom sets, coffee tables, patio furniture, or office chairs, Wayfair has it all. Beyond furniture, you'll discover home improvement products, appliances, pet supplies, and much more. Wayfair is celebrated for its competitive pricing, complimentary shipping on orders over $35, and hassle-free return process. The platform goes a step further by providing personalized recommendations, customer reviews, and 3D visualization tools to enhance your shopping experience.
Pottery Barn: Timeless Elegance and Exceptional Service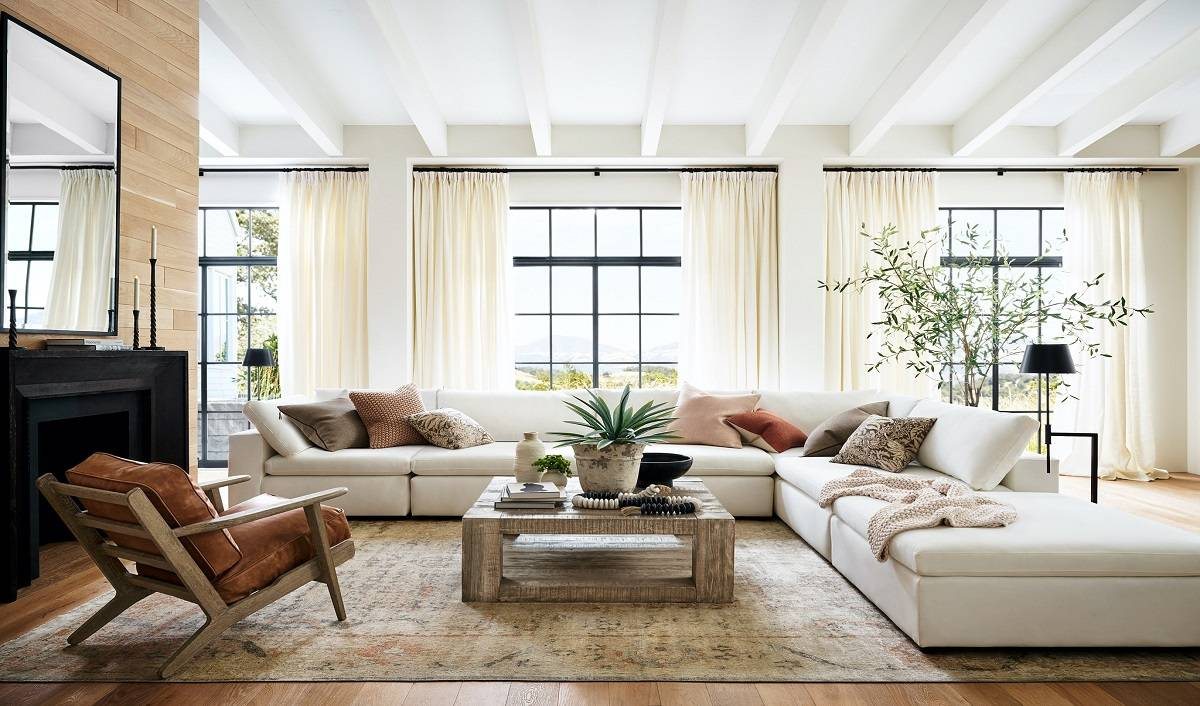 Pottery Barn, with over 200 locations in the US and an online presence, stands as a symbol of high-end furniture and decor. The brand curates a collection of furniture that embodies classic, elegant, and cozy aesthetics. Whether you're in search of sofas, beds, bookcases, or bar carts, Pottery Barn has a piece that's perfect for you. The offerings extend to bedding, bath products, rugs, curtains, and candles, allowing you to craft a warm and inviting atmosphere in your home. Pottery Barn's reputation rests on its commitment to quality craftsmanship, timeless design, and top-notch service. Customers can take advantage of free design services, custom upholstery options, and even set up a wedding registry to start their journey into wedded bliss.
West Elm: Modern and Eclectic Design for Urban Living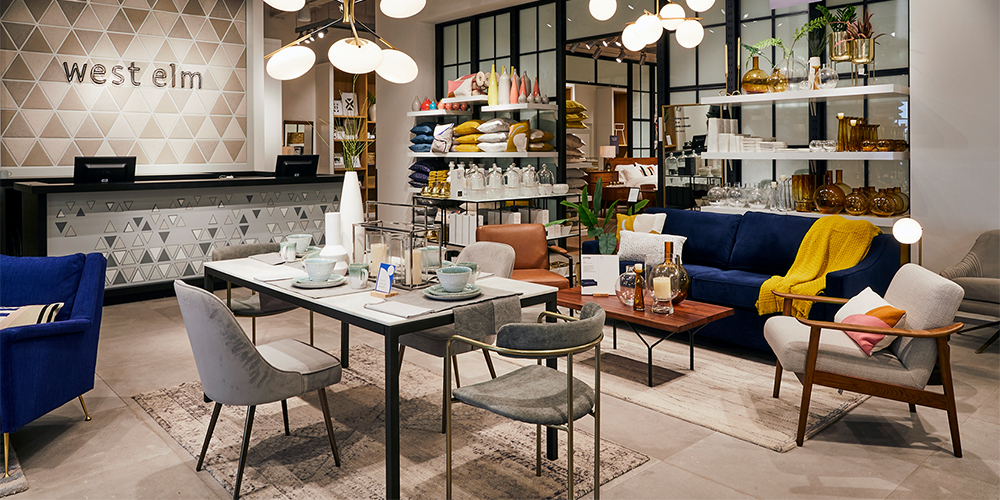 West Elm, with more than 100 locations across the US and a robust online store, specializes in modern, urban, and eclectic furniture and decor. Whether you're seeking sectionals, dining tables, desks, or dressers, West Elm offers a unique collection to elevate your space. The brand's flair extends to art, lighting, pillows, and even plants, providing an opportunity to infuse personality and flair into your surroundings.
Choose Your Perfect Furniture Destination
In conclusion, these are the best places to buy furniture in the US. They offer not only great value and performance but also reliability without breaking the bank. Whether you're furnishing your first apartment, upgrading your family home, or simply looking to refresh your decor, these retailers have got you covered. Each destination brings its unique blend of style, quality, and affordability, ensuring that your furniture shopping experience is as delightful as it is satisfying.
So, go ahead, embark on your furniture shopping journey with confidence. Your dream living space awaits, and these trusted retailers are here to help you turn it into a reality. Happy shopping! 😊
If you want to explore further strategies for boosting your website's traffic, visit The Insider's Views.